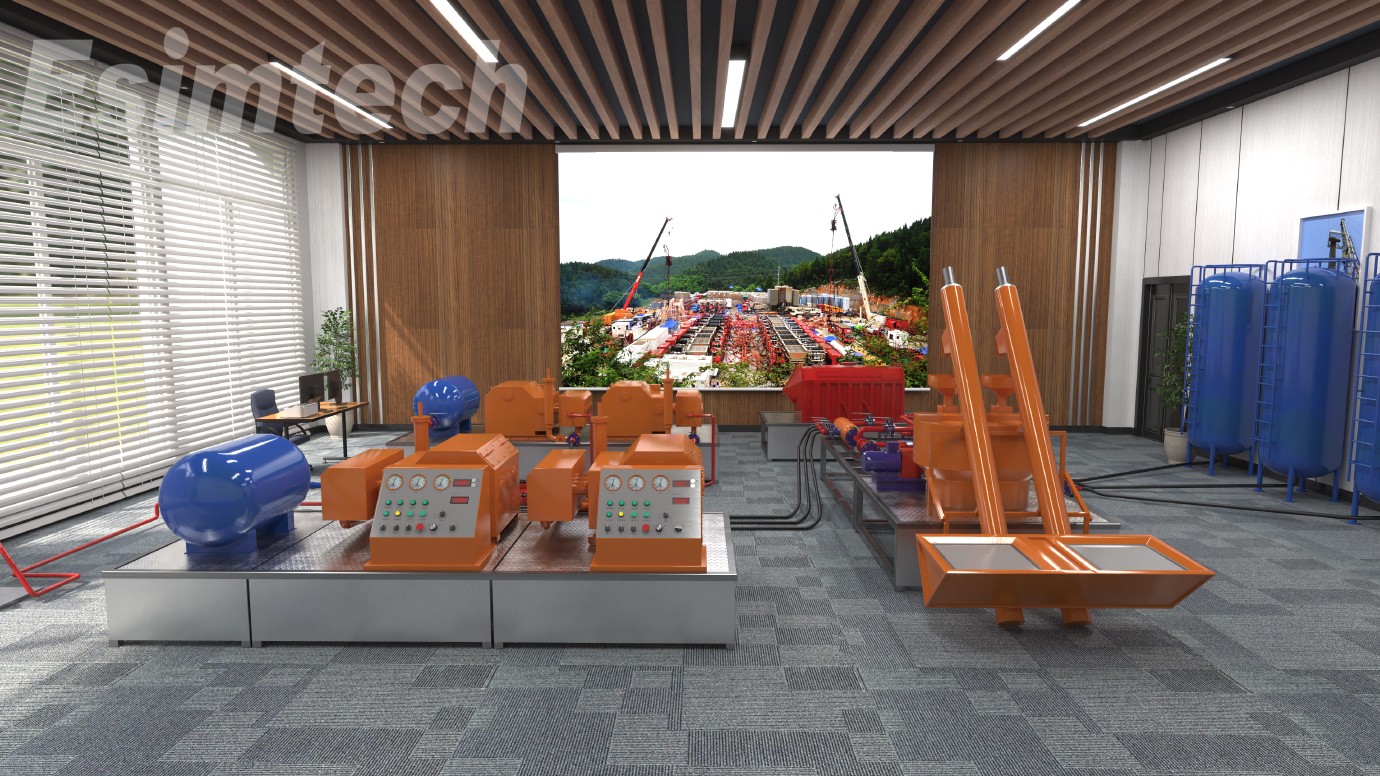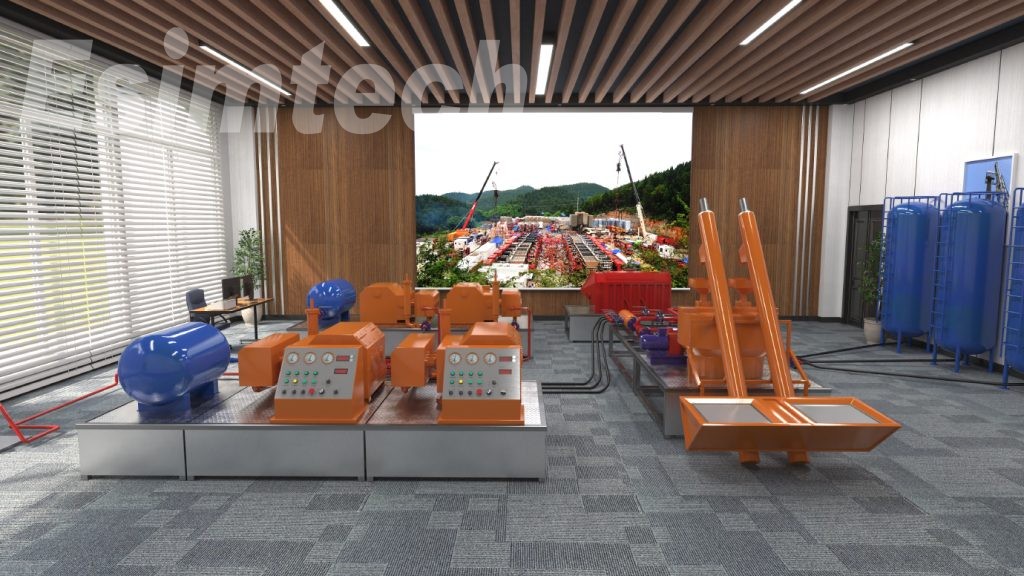 ESIM-FFA2 Fracturing and Acidizing Simulator
Parameters can be set parameter freely, such as formation information, fracture fluid parameter etc.
Different well type can be chosen for fracturing operation, such as vertical well, deviated well, horizontal well, etc.
Parameter display is the same as that on site, such as curve display of pressure, flow rate, etc.
Calculate important parameters such as working condition, pressure and flow rate at real time.
Important data change trend can be displayed in the form of curves.
Data playback function enables students to view data curves of any parameter during operation.
This system is fracturing and acidizing simulation training platform based on devices in production fields strictly. It also has technologies as Fieldbus communication, distributed control, and virtual reality. The system is composed of hardware, software, and graphics system.
The hardware part is based on an operation panel of fracturing trucks and blending trucks; the software part is based on fracturing design and process technology; the graphics system displays the real process in 3D models. An evaluation software which enables students to operate on their own, and system gives score automatically. Instructors can also monitor students' operation. This software helps to grasp students' progress rate.
The system is highly intelligent with reliable software, stable operation, and lifelike graphic interface, which makes it easy to use and learn. The system enables students to know about the real process directly and to master the corresponding skills.
System Features
Full-size, real environment simulation
Specific and comprehensive training contents, flexible project configuration
Real 3D, interactive animation
Intelligent scoring, fair and equitable assessing
Lifelike environment sound and alarm
Powerful software functions, friendly interface, easy to learn and use
Real-time voice prompts
Industrial-grade PLC controlling, high stability and reliability
District mathematical simulation, corresponding to real technical demands
Parameters
| | |
| --- | --- |
| Power supply: | 220V/50Hz AC |
| Power consumption: | < 6000 Watt |
| Working temperature: | 0℃~30℃ |
| Average time between malfunction: | ≥5000 hours |
| Area: | >=13*9m |
Training Items
1. Preparation operation before fracturing
(1)Fracturing devices configuration
(2)Fracturing devices connection
(3)Fracturing column assembly
2. Operation after fracturing
(1)Sand exploration
(2)Fracturing column rising
(3)Putting into operation
3. Fracturing construction operation
(1)Circulation
(2)Testing pressure
(3)Testing packing
(4)Fracturing
(5)Adding sand
(6)Replacing packing
(7)Shutting-in and diffusing pressure
(8)Moving column
4. Acidizing construction operation
(1)Replacing acid
(2)Packing packer
(3)Squeeze acid
(4)Replacing
(5)Shutting-in reaction
(6)Acid anti-handling
5. Operation before fracturing
(1)Exploring sand surface, flushing sand
(2)Original well column rising
(3)Well killing and replacing
(4)Fracturing layer pretreatment
(5)Fracturing column descending
6. Fracturing construction process
(1)Slip-column stratification fracturing process
(2)Pitching stratification fracturing process
(3)Positioning balance fracturing process
(4)End TSO fracturing process
(5)Current-limiting fracturing process
7. Fracturing accident treatment
(1)Cannot open
(2)Pressure channeling
(3)Sand blocking
(4)Sand stopping
(5)Column shedding
8. Acidizing preparation operation
(1)Wellhead devices installing
(2)Well washing, well killing
(3)Column rising and descending
(4)Pump testing, liquid preparation, acid preparation
(5)High&low pressure manifold connection
Components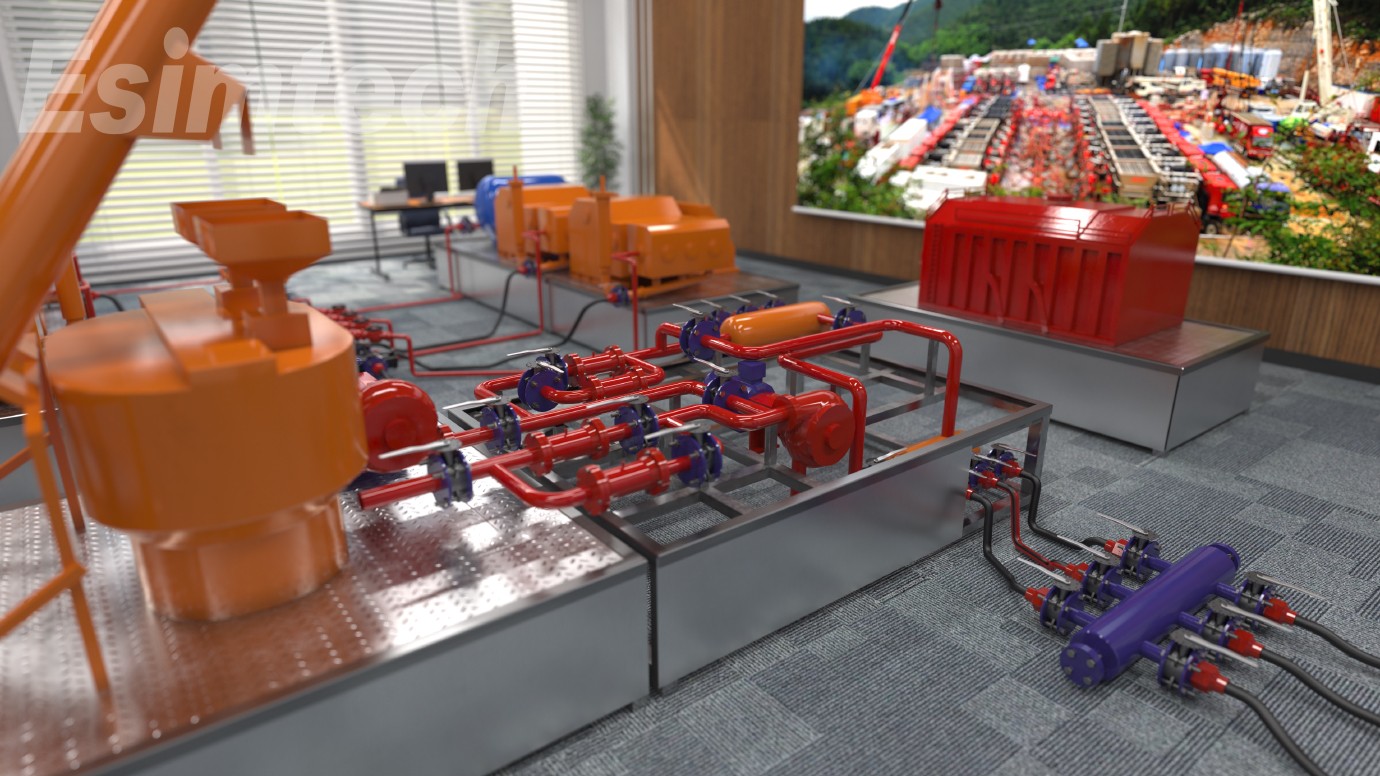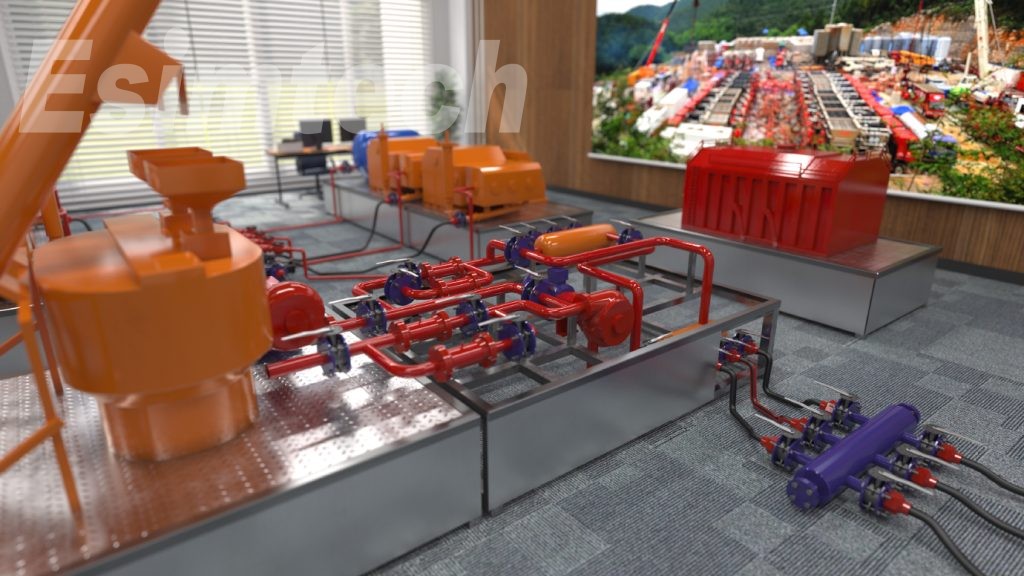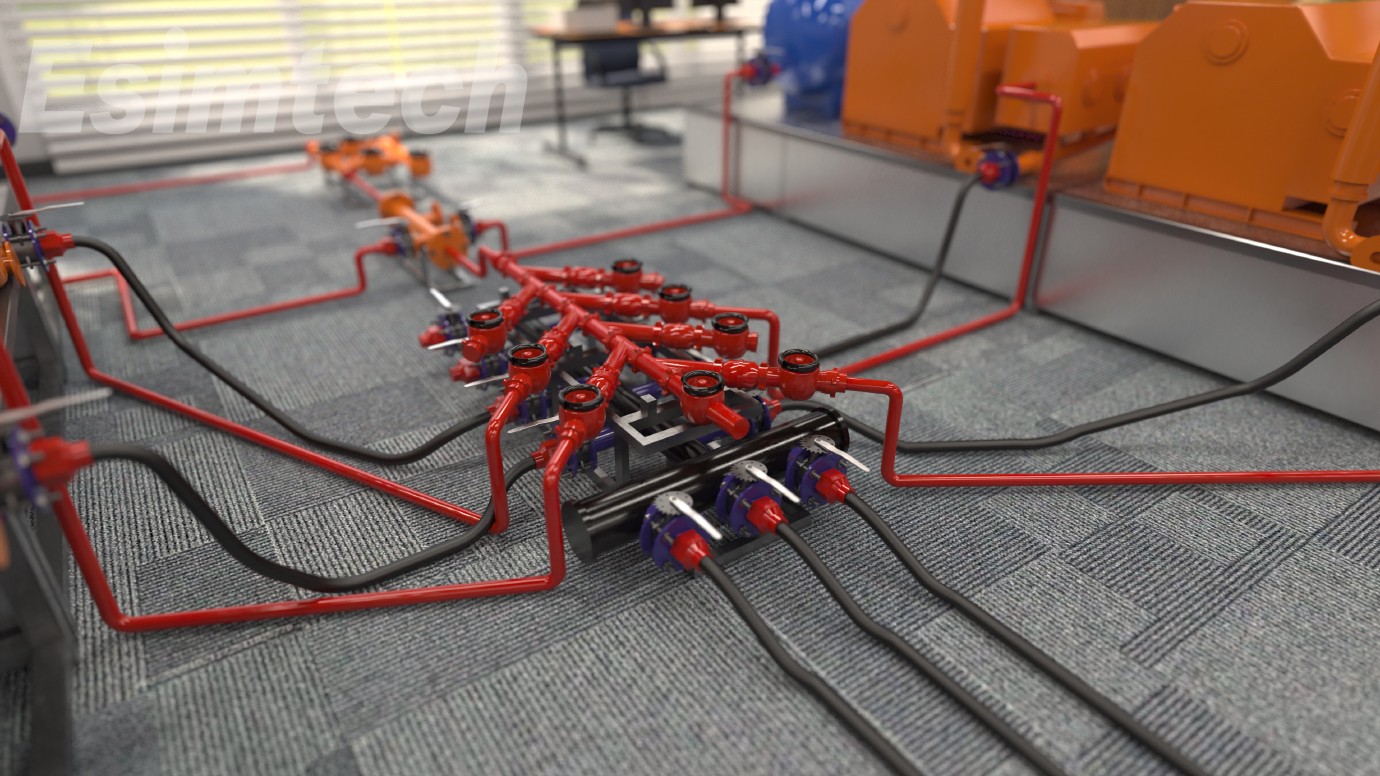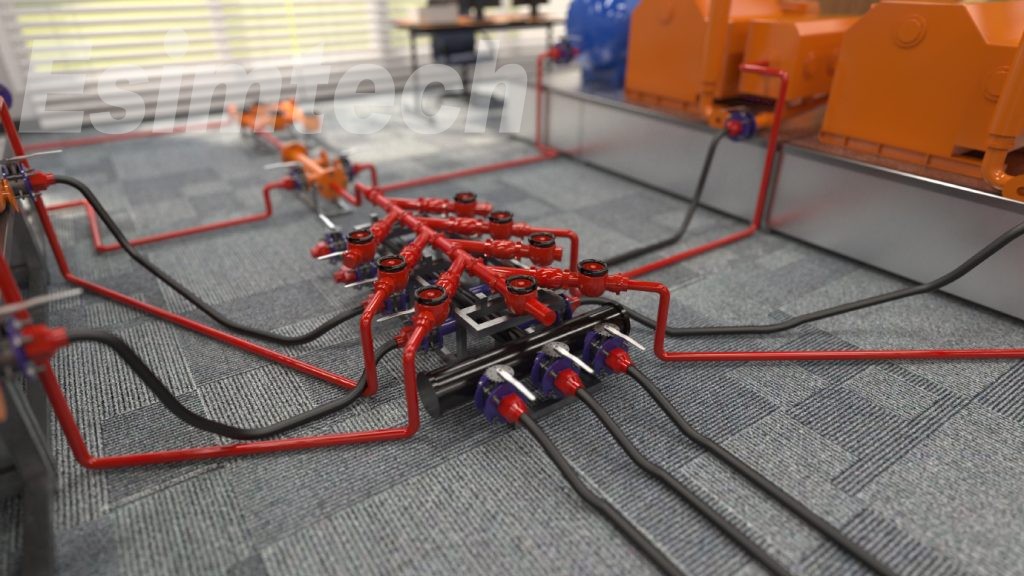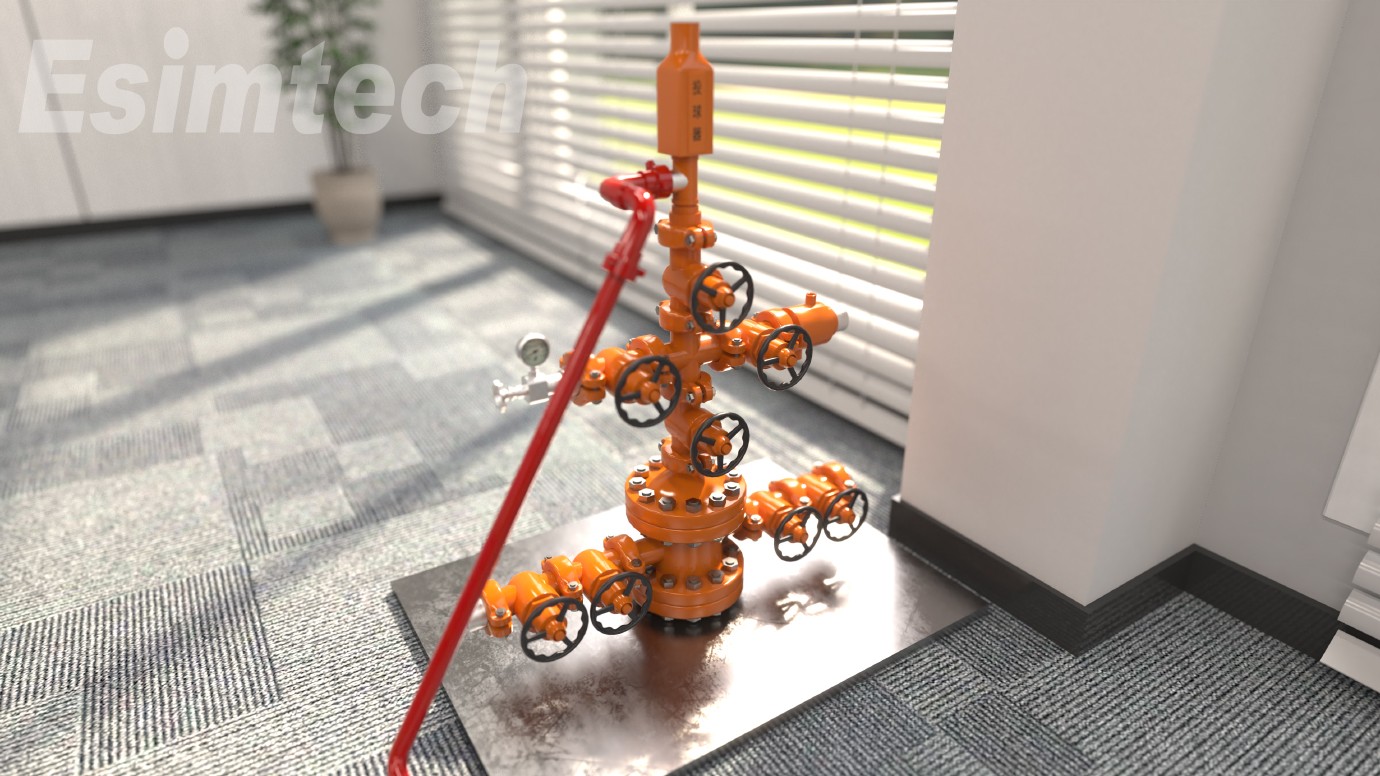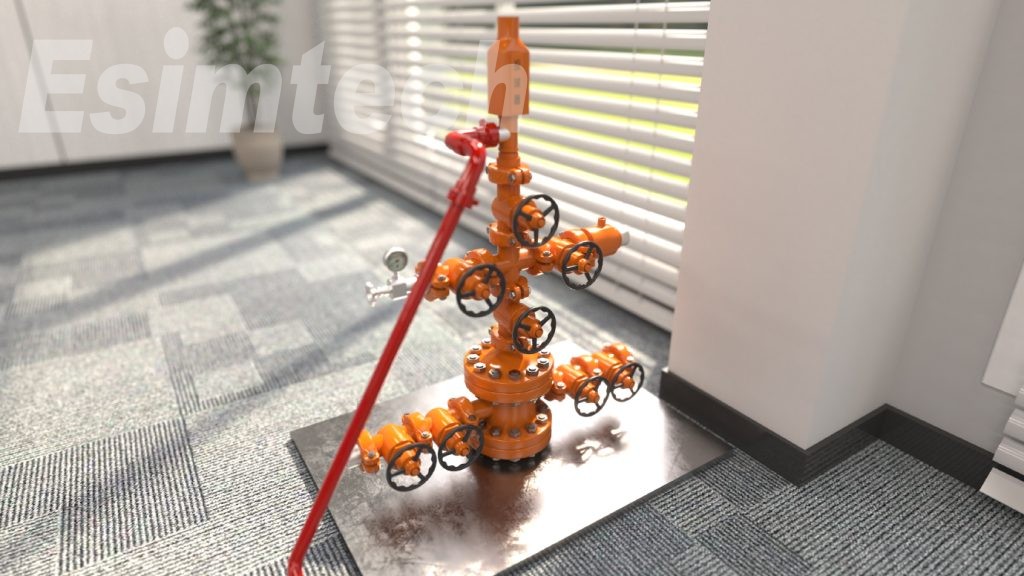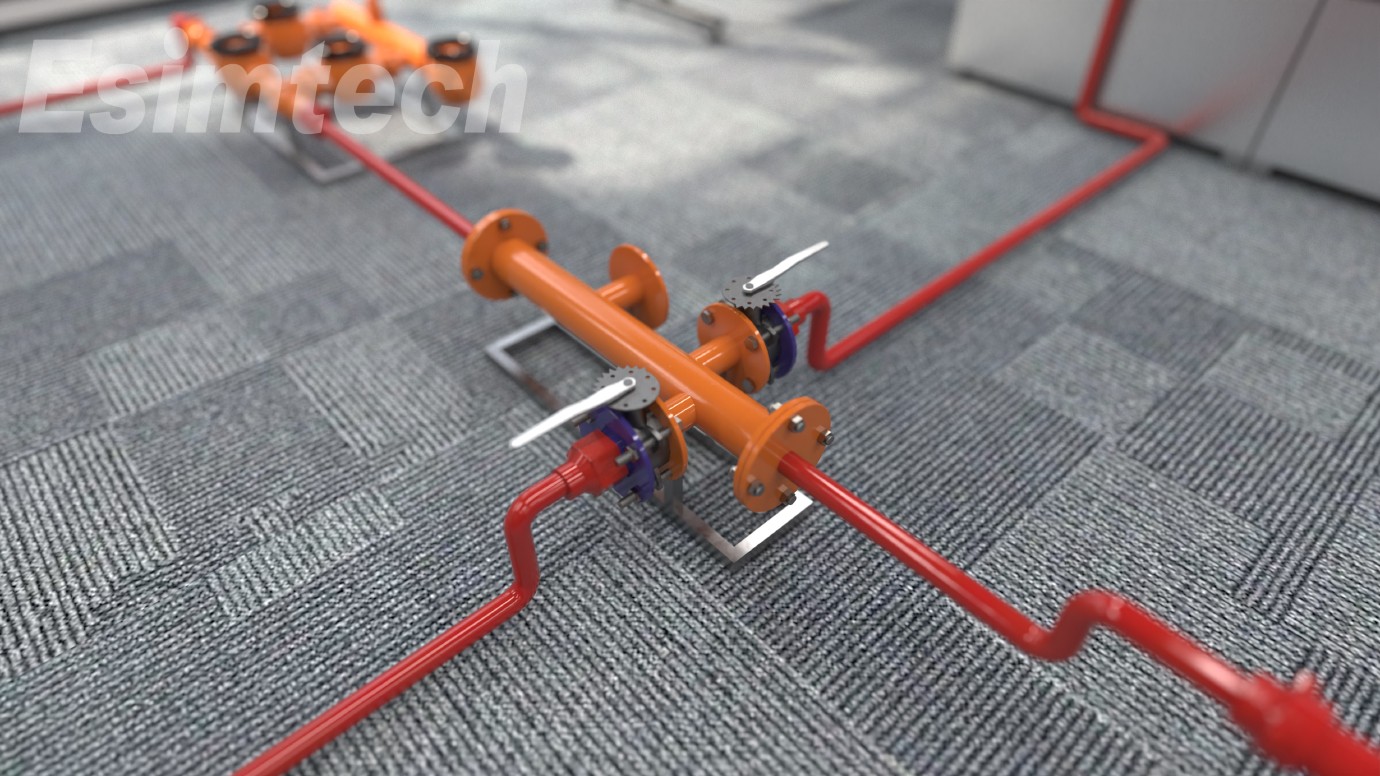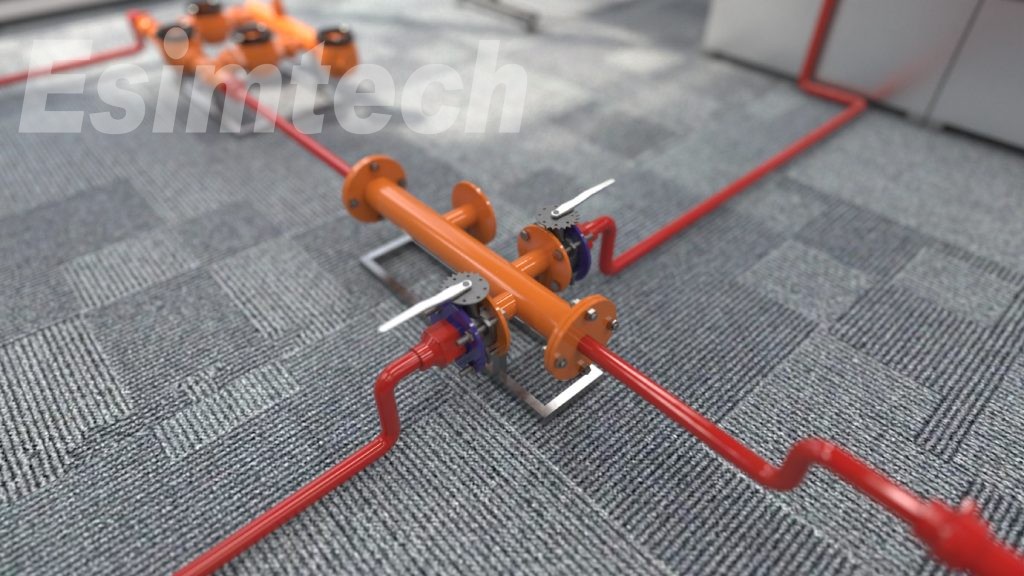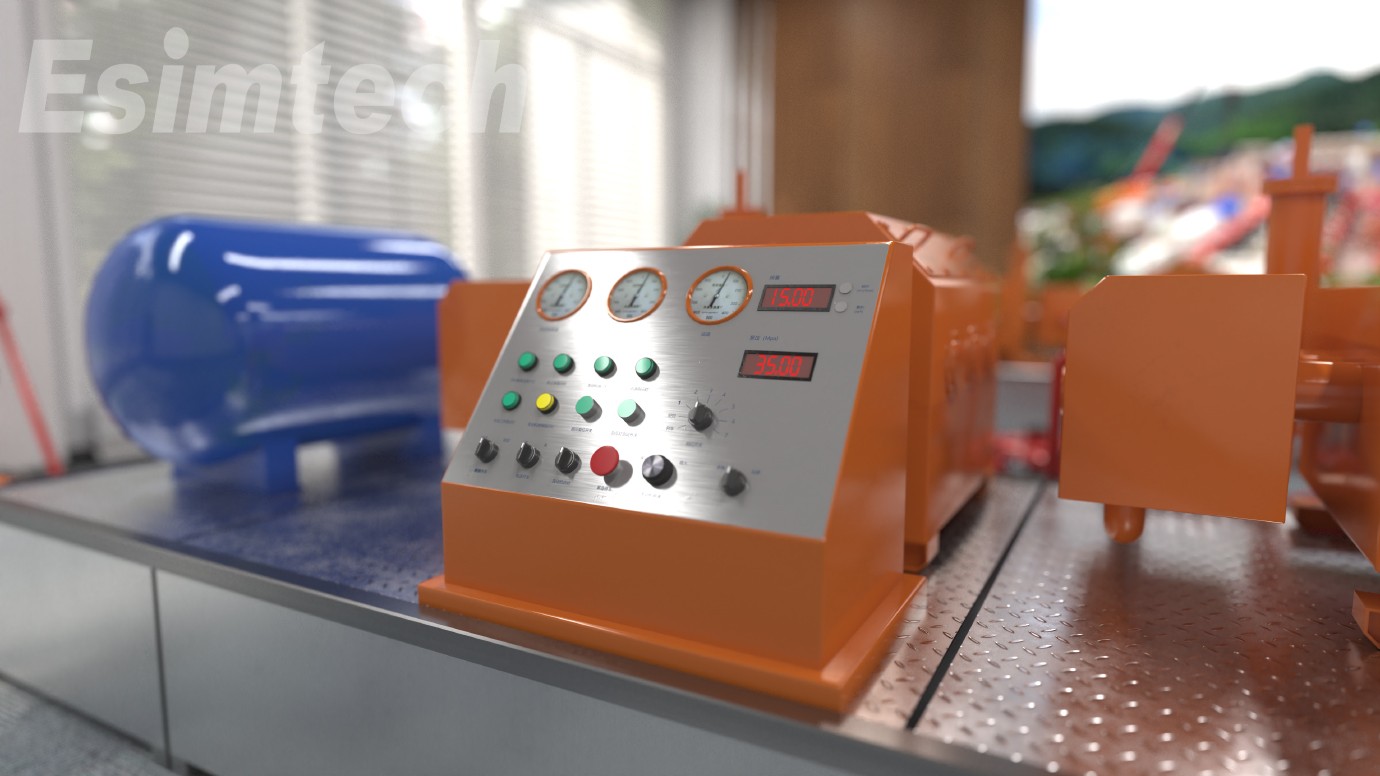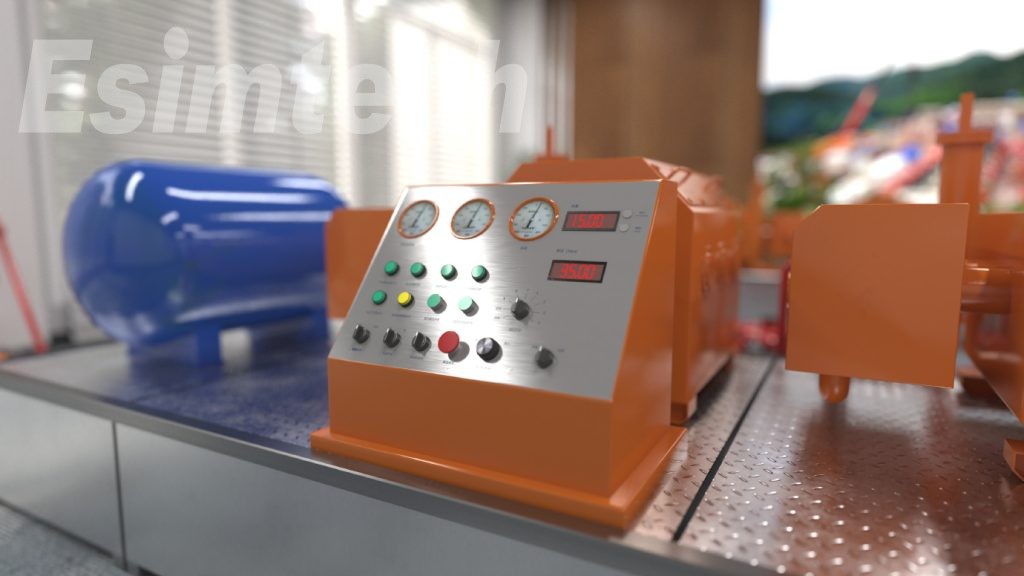 Our Strength
Preciseness
Precise mathematical and physical model
Reliability
Stable and reliable software and hardware
Service
Timely and considerate after-sale service
F&Q
Do you have any certifications?
Esimtech drilling and well control simulator has been approved by IWCF and IADC.
Since its establishment, Esimtech has obtained a series of independent intellectual property rights, including invention patents in China and abroad.
Esimtech was granted as "High-tech Enterprise", and has been awarded the third prize of "Science and Technology Progress".
Esimtech has also obtained the certificates of ISO 9001, ISO14001 and ISO45001.
Do you have simulators simulating offshore drilling platforms?
Esimtech provides drilling and well control simulators with offshore platform simulation.
Is there a complete instruction for use if I ordered?
There will be completely operational instruction and maintenance instruction along with the package.
How would I get the simulators if I ordered?
The package will be shipped to the customer's facility. If necessary, Esimtech provides onsite installation and training services.
---
---