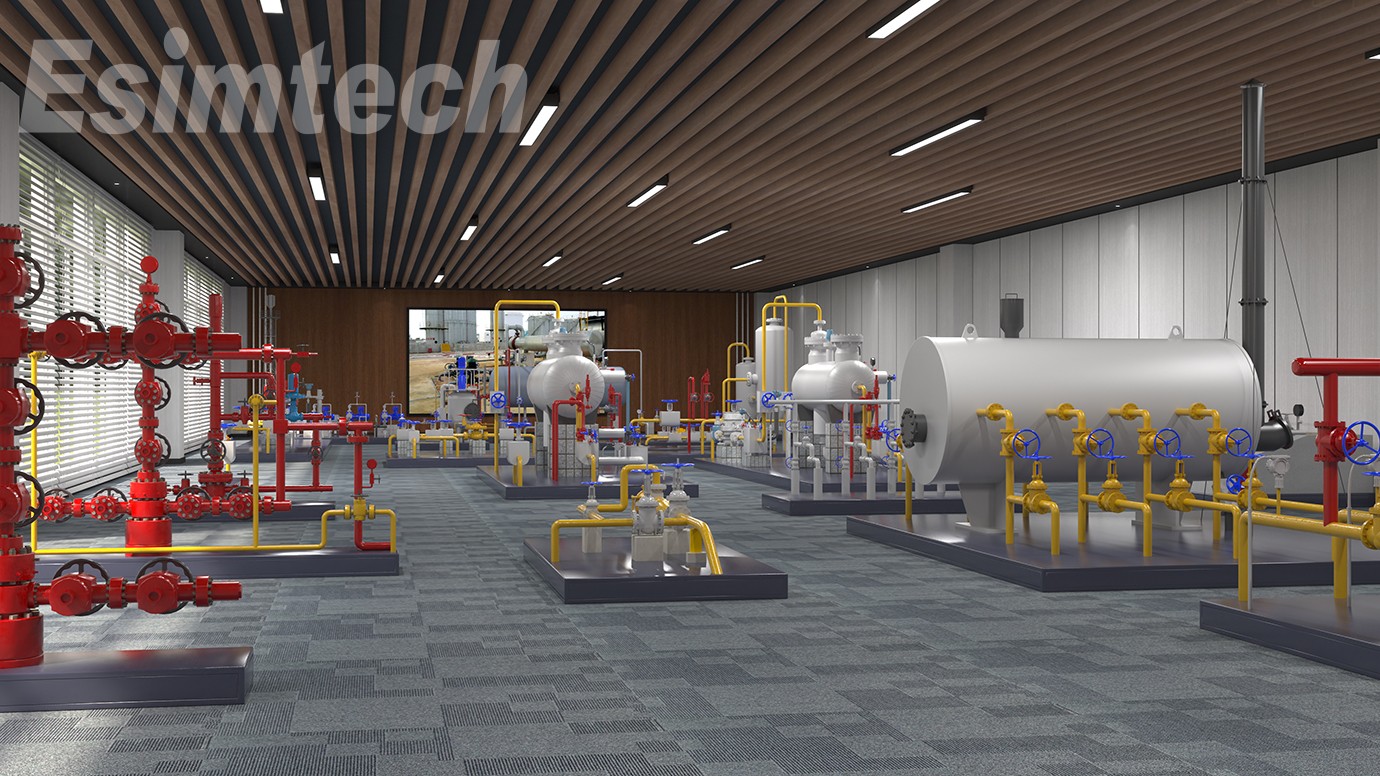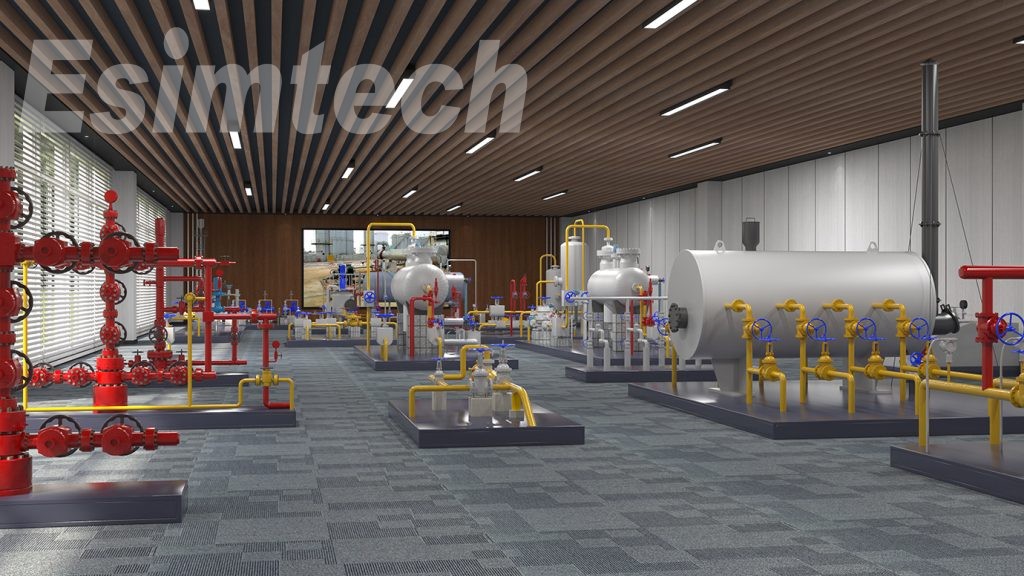 ESIM-FGR3 Gas Production Simulator
Cutomization
Customized software and hardware
Preciseness
Precise mathematical and physical model
Reliability
Stable and reliable software and hardware
ESIM-FGR3 gas production simulation training system designed by Esimtech enables students to master the inner structure and working theories of various gas production devices, with technologies of petroleum engineering, oil and gas storage and transport, computer, virtual reality.
Through the training provided by this system, students can familiarize typical stations and flows of this section. The training can be provided to primary, intermediate, senior workers, as well as technicians. The working condition of the devices is presented on a large size projecting screen, which makes it easy for students to understand. The simulation system saves training time and also strengthens students' understanding.
Parameters
| | |
| --- | --- |
| Power supply: | 110~220V/ 50~60 Hz AC |
| Power consumption: | < 6000 Watt |
| Working temperature: | 0℃~30℃ |
| Average time between malfunction: | ≥5000 hours |
Training Items
Flowing well startup and shutting in
Pumping unit dewatering startup and shutting in
Plunger dewatering startup and shutting in
Electric pump dewatering startup and shutting in
Gas lifting dewatering startup and shutting in
Treatment of natural gas leaking
Injecting foaming agent
Injecting anti-freezer
Pig receiving and launching operation
Natural gas venting operation
Starting and shut down furnace
Gas well single well metering
Natural gas dehydrating operation
Components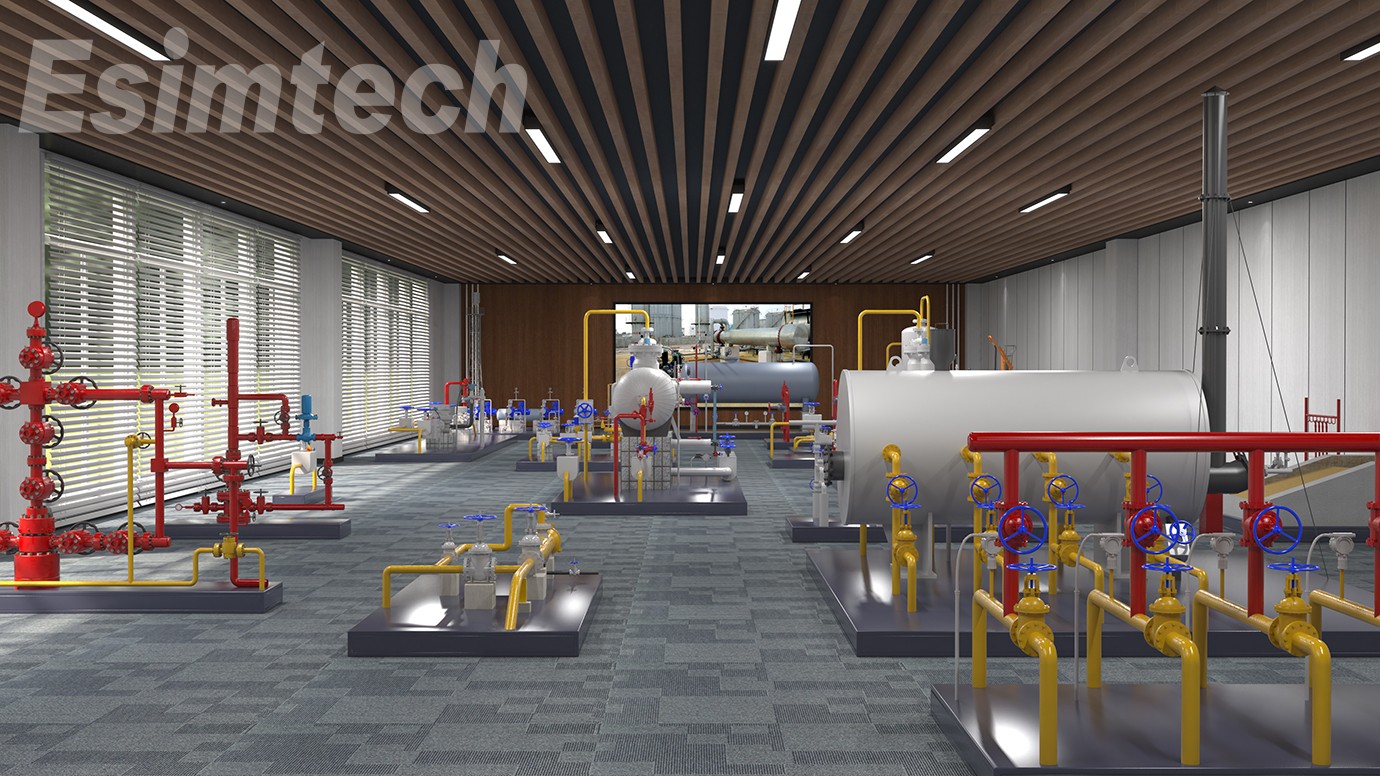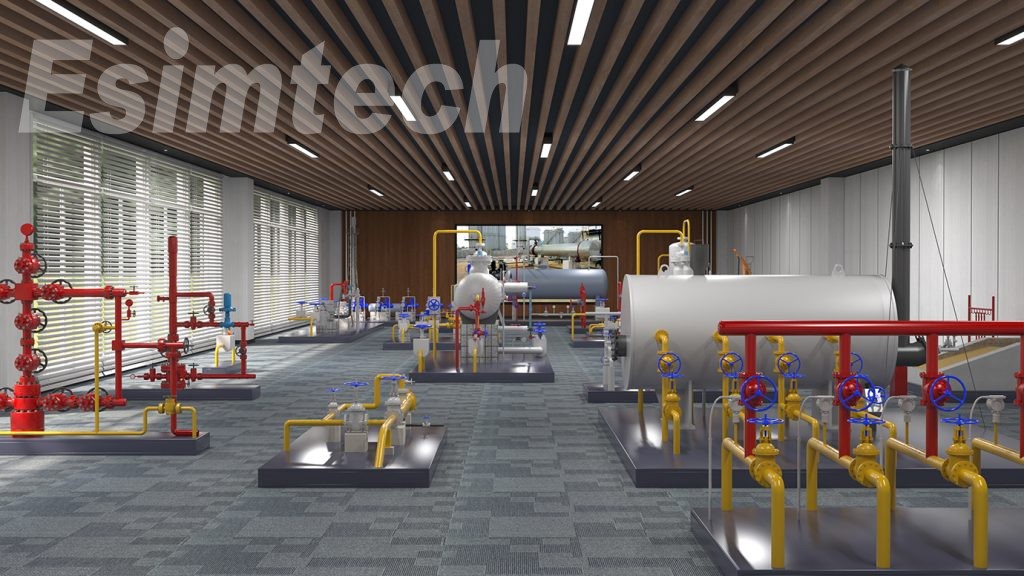 F&Q
What new petroleum simulations and features are you working on?
Esimtech has been committed in study and developing a petroleum engineering simulation training system for about 30 years, and has a series of independent intellectual property rights. Our simulators are widely used in many training companies with good feedbacks. To keep pace with the international standard and demand, Esimtech is now studying and developing MPD simulator, where some achievement has been reached.
Can this simulator replace the simulators I currently use in my well control training program?
Esimtech drilling and well control simulator has been approved by IADC and IWCF which can be used for common operation training, as well as IWCF and IADC training programs.
Why is your simulator better than other simulators I've used in the past?
With the mission of "Assist training, reduce accidents and benefit the society", Esimtech have been doing their best to design, develop and service every simulator. Esimtech simulator has its features as strictness, reliability, realisticness, lifelikeness. Problems and incident playback function enables trainees to experience troubles for any time which helps trainees to better master the skills of judging and handling of common troubles.
---
---