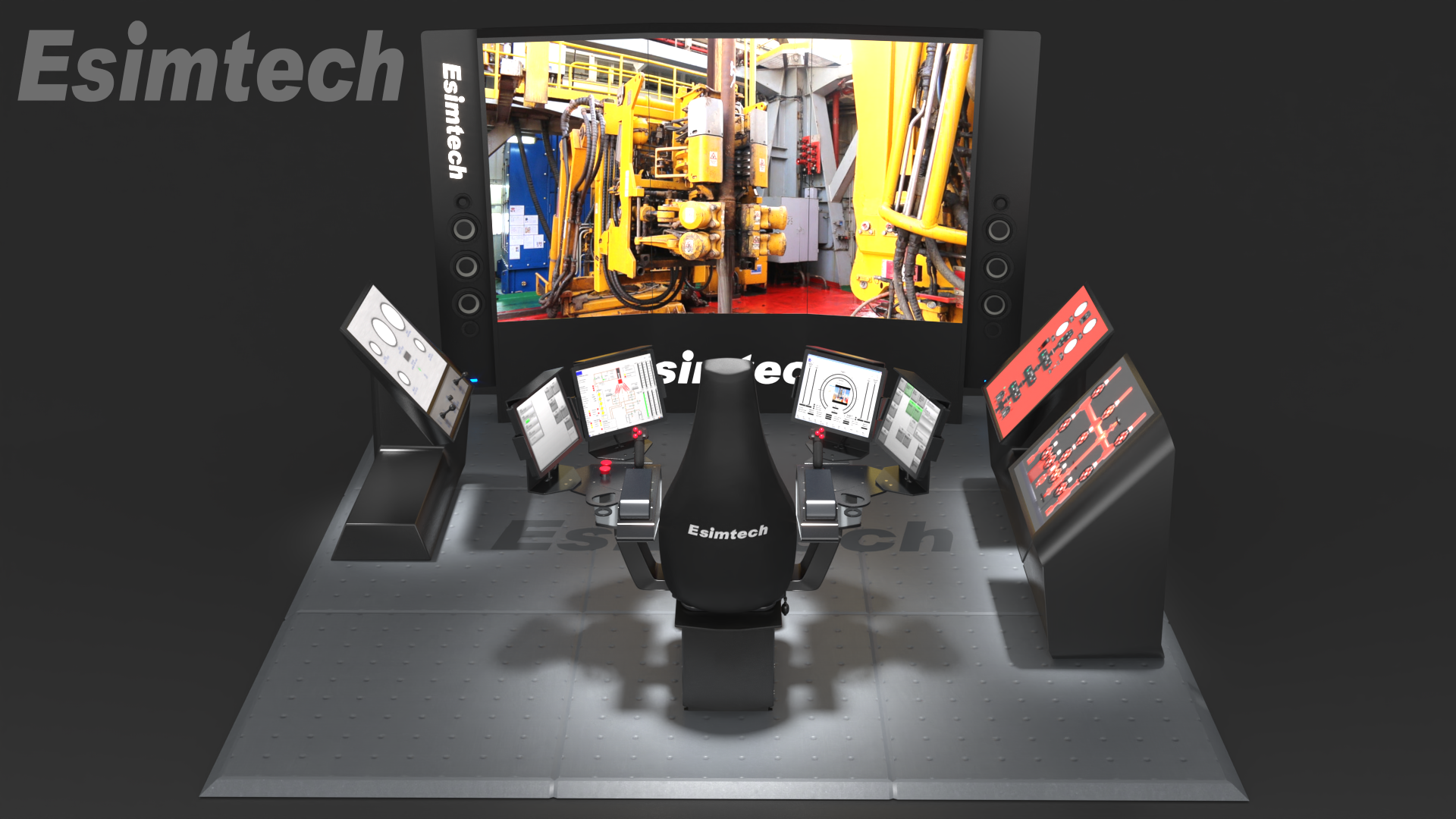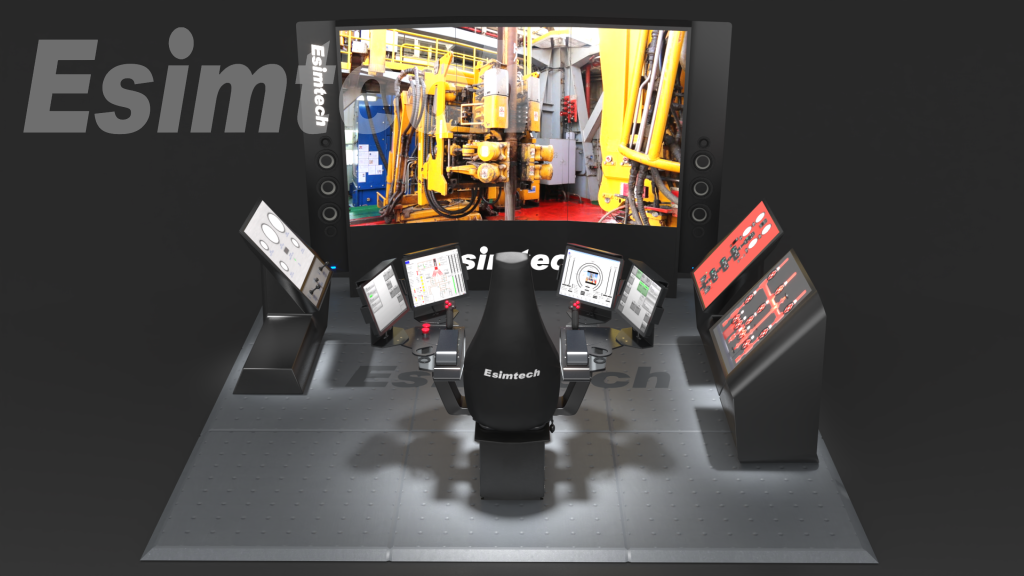 ESIM-FCC11 Cyberchair Drilling Simulator
Calculate WOB during drilling, calculate pump pressure after pump is started, and calculate the fluctuating pressure during tripping.
Simulate hard shut-in process and soft shut-in process.
Simulate shut-in with blow-out preventer inside drill string
Calculate shut-in drill pipe pressure of the drill string with non-return valve.
Simulate the pressure change of gas migration.
Problems can be inserted at any time during exercise.
ESIM-FCC11 cyber chair drilling simulator satisfies the advanced technical standard and the training requirements of IADC and IWCF. LCD or LED screen presents real-time 3D animation. The sound effect simulates the real rig floor. It makes the students feel as if personally on the scene.
Based on technologies such as advanced computer controlling, artificial intelligence technology, visualization technology, virtual reality and network technology, combined with strict simulation of drilling engineer process and reliable physical-mathematical model, this system provides various training projects such as tripping in and out, drilling, well control, equipment fault detecting and treatment of drilling accident and troubles. The non-sequence drilling operation mode which is different from the stereotype training mode enables students to operate freely on the basis of the snapshot.
System Features
Driller chair control console
Nonsequence drilling operation mode
Creating training snapshot according to really good condition
Full size, real device operational environment
Friendly user interface
3D, interactive animation
Real-time voice prompt
Advanced and precise physical-mathematical mode
Systematic training content and flexible configuration
Intelligent scoring, fair and square
Industrial PLC controlling, high stability and reliability
Real sound effect and alarm system
System Parameters
| | |
| --- | --- |
| Operation voltage: | 110~220V/ 50~60 Hz AC |
| Device power consumption: | 2.5 KW |
| LED power consumption: | 13KW |
| Working temperature: | 0℃~30℃ |
| Area: | ≥40 square meters |
Training Items
(1) Normal tripping in
(2) Slacking off operation
(1)Normal tripping out
(2)Getting overpull operation
(1) Normal drilling and picking upstand
(2) Drilling operation under different formation drillabilities
(3) Normal drilling and drilling with bouncing bit
Judgment and treatment of down-hole accidents
(1) Wall sticking
(2) Sand settling
(3) Balling-up
(1) Shutting in operation when overflow occurs during drilling
(2) Shutting in operation when overflow occurs during tripping in and out
(3) Shutting in operation when overflow occurs during tripping in and out the collar
(4)Shutting in operation when overflow occurs in the barren hole
(1) Driller method
(2) Engineer method
(3) Overweight driller method
System Whole Layout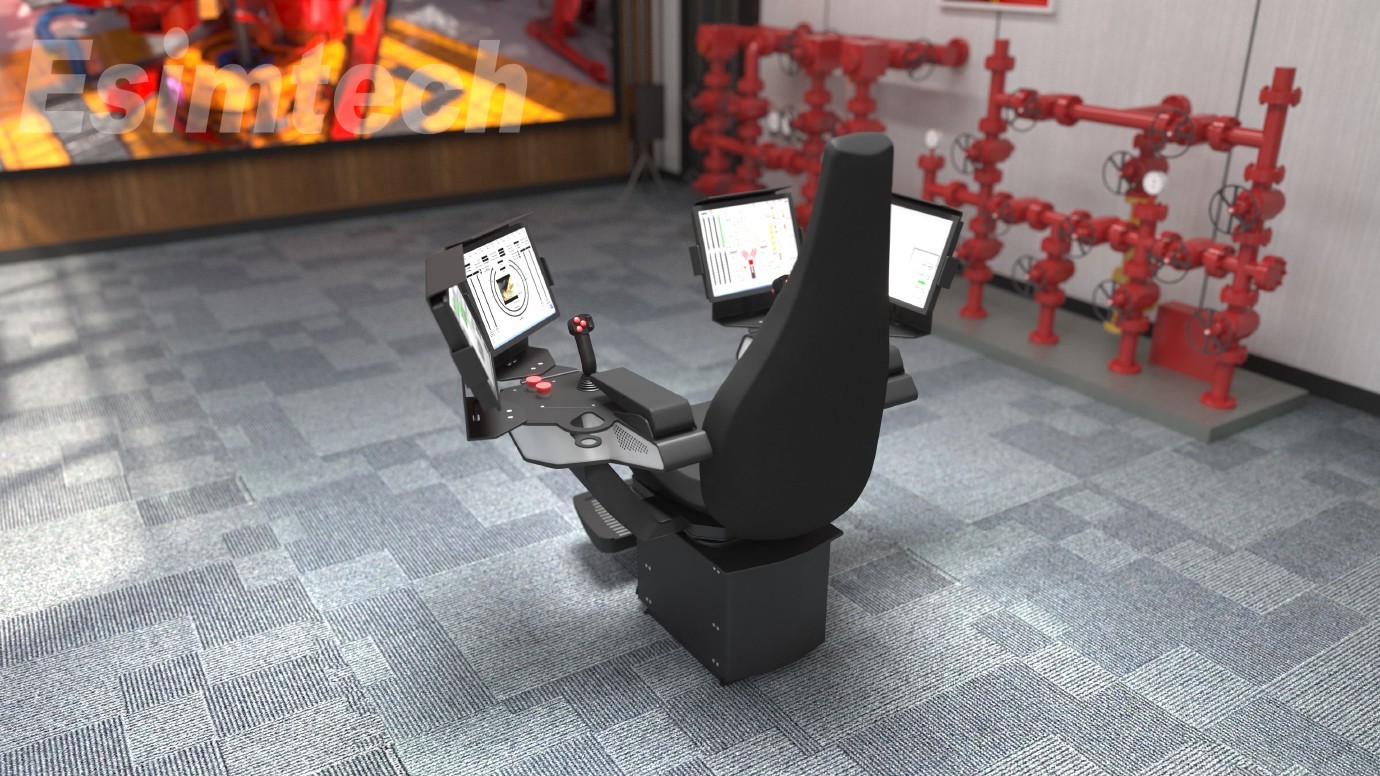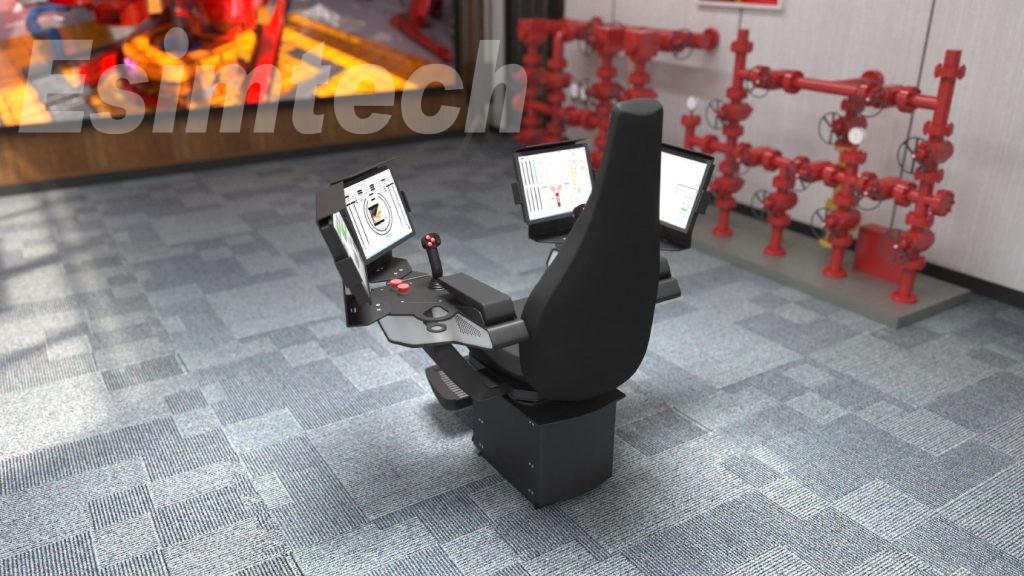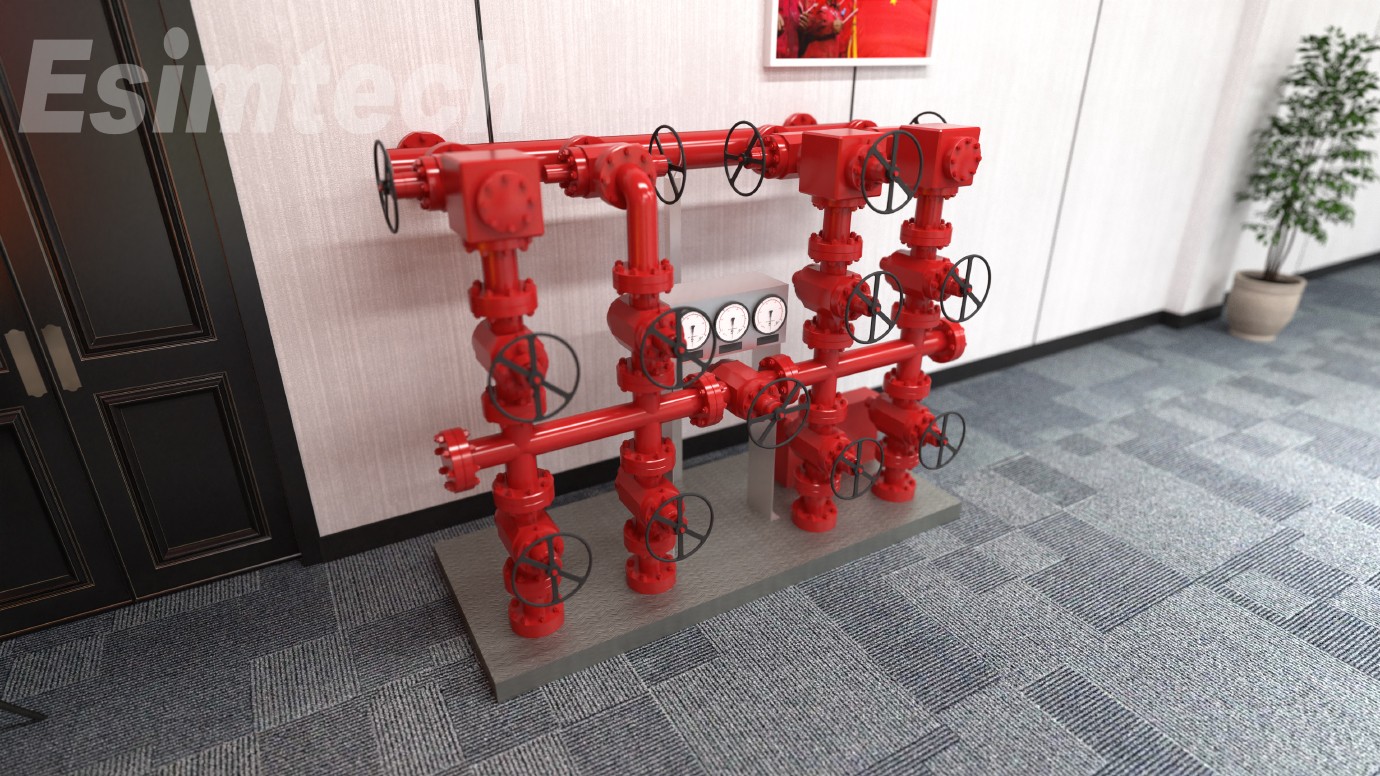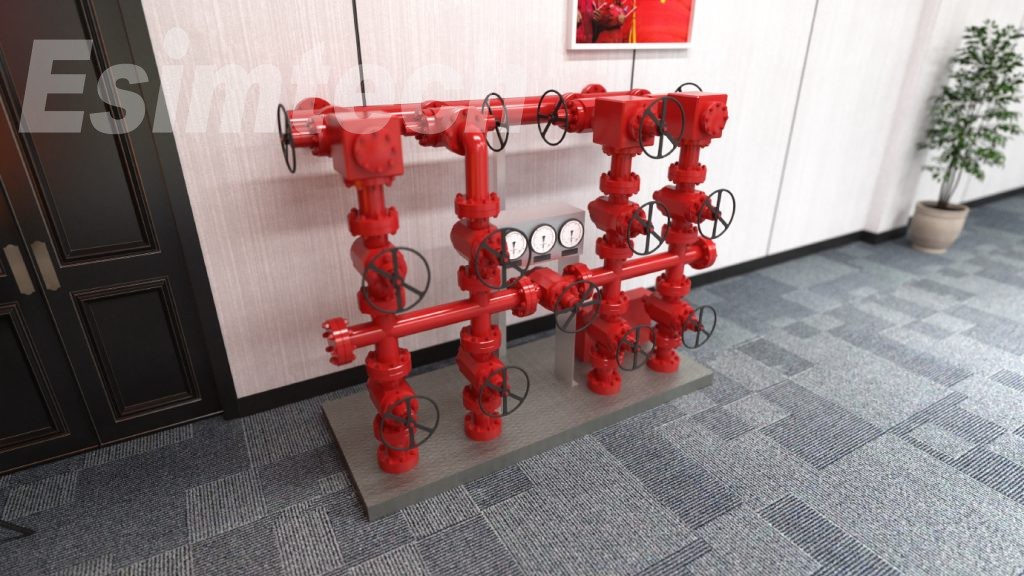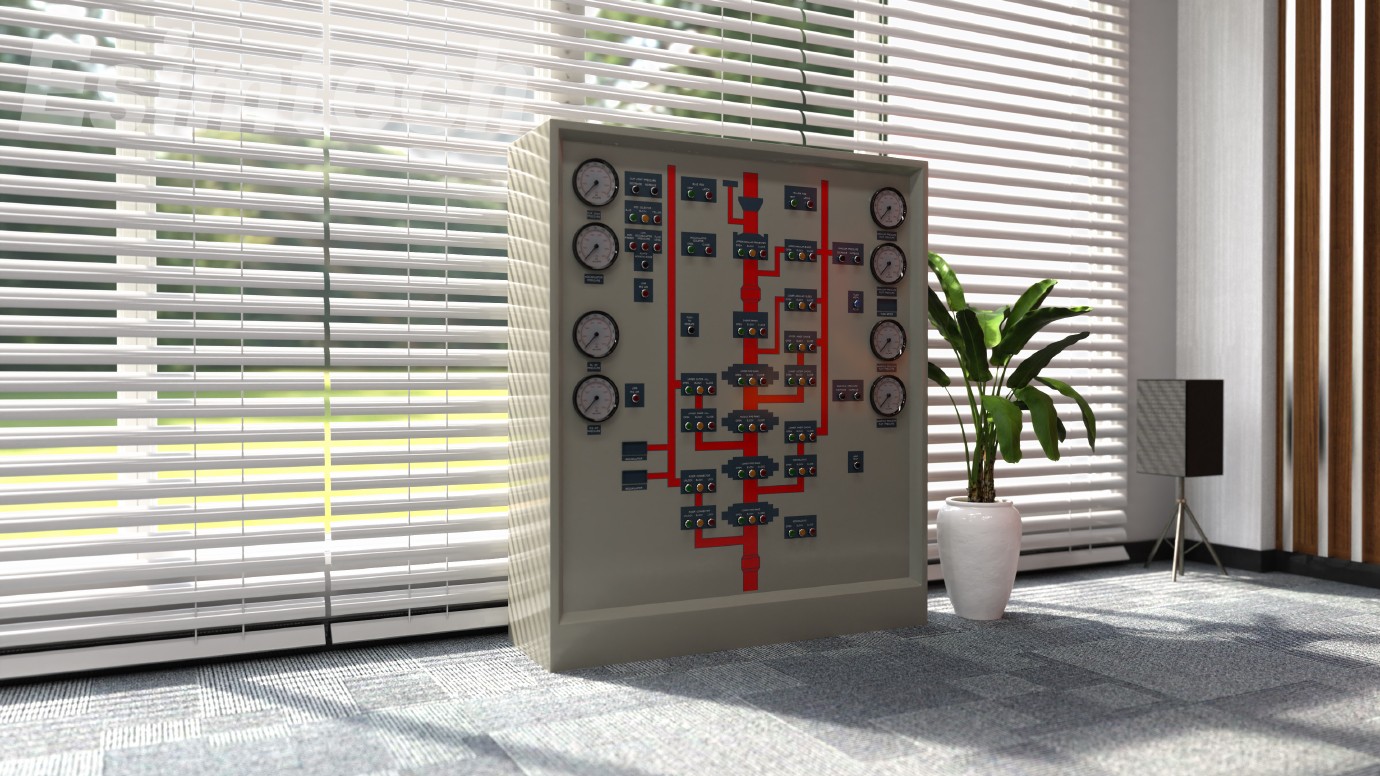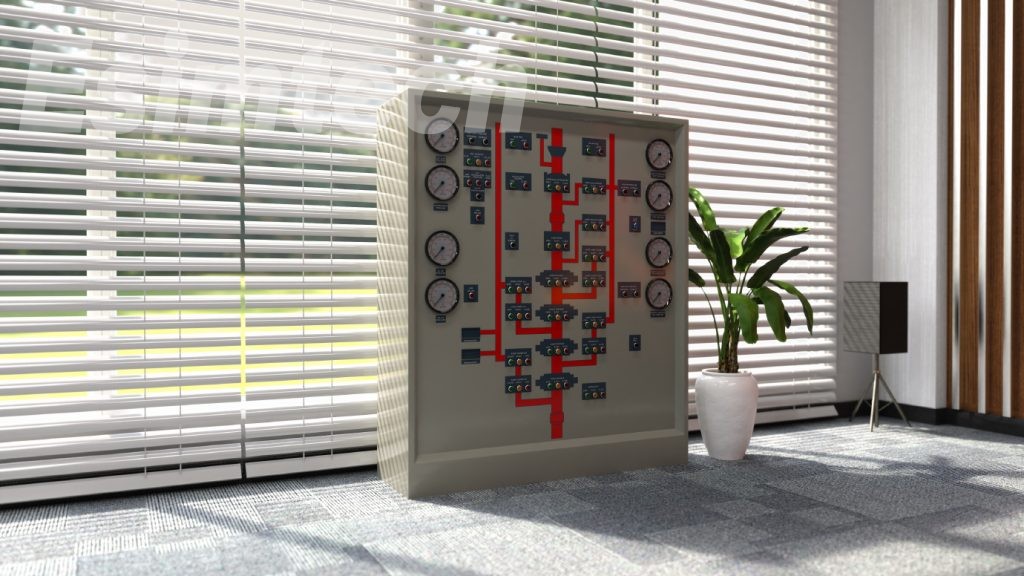 The simulator is certificated by IADC & IWCF.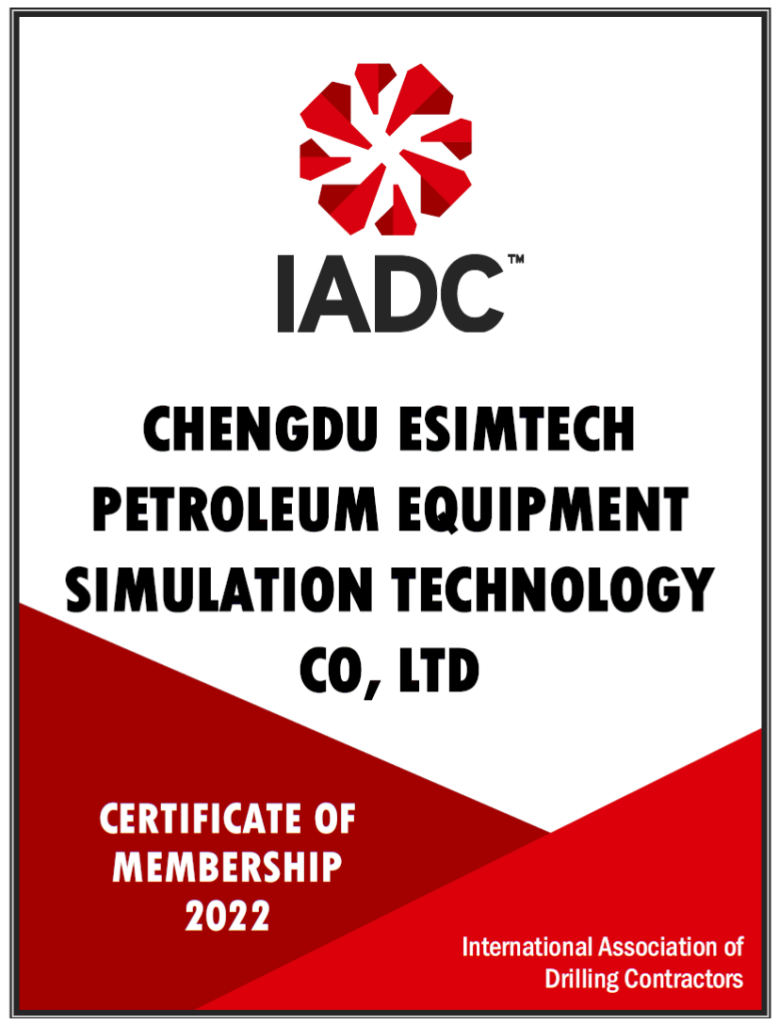 Our Strength
Cutomization
Customized software and hardware
Preciseness
Precise mathematical and physical model
Simulation
The appearance design, system layout, operation method and parameter display of the console panel is exactly the same as the real equipment.
F&Q
What is a petroleum simulator?
A simulator is a device that simulates an environment for the purpose of training or research. A petroleum simulator is a set of devices that simulates the well site environment, the real operation devices, the operation method, parameter display way, etc. with which trainees can be access to a virtual well site environment, where they can get familiar with the relative devices, how to operate the devices, what phenomenon there will be if there is a problem, what's happening underground, etc.
Why is your simulator better than other simulators I've used in the past?
With the mission of "Assist training, reduce accidents and benefit the society", Esimtech have been doing their best to design, develop and service every simulator. Esimtech simulator has its features as strictness, reliability, realisticness, lifelikeness. Problems and incident playback function enables trainees to experience troubles at any time which helps trainees to better master the skills of judging and handling of common troubles.
How would I get the simulators if I ordered?
The package will be shipped to the customer's facility. If necessary, Esimtech provides onsite installation and training services.
Do you have any after-sale service?
Esimtech provides lifetime service support via phone, email or fax at no cost. The simulator is under warranty for a period of 12 months, including updates if released during the warranty period.
If you have any needs or questions about the drilling simulator, please feel free to contact us.
---
---