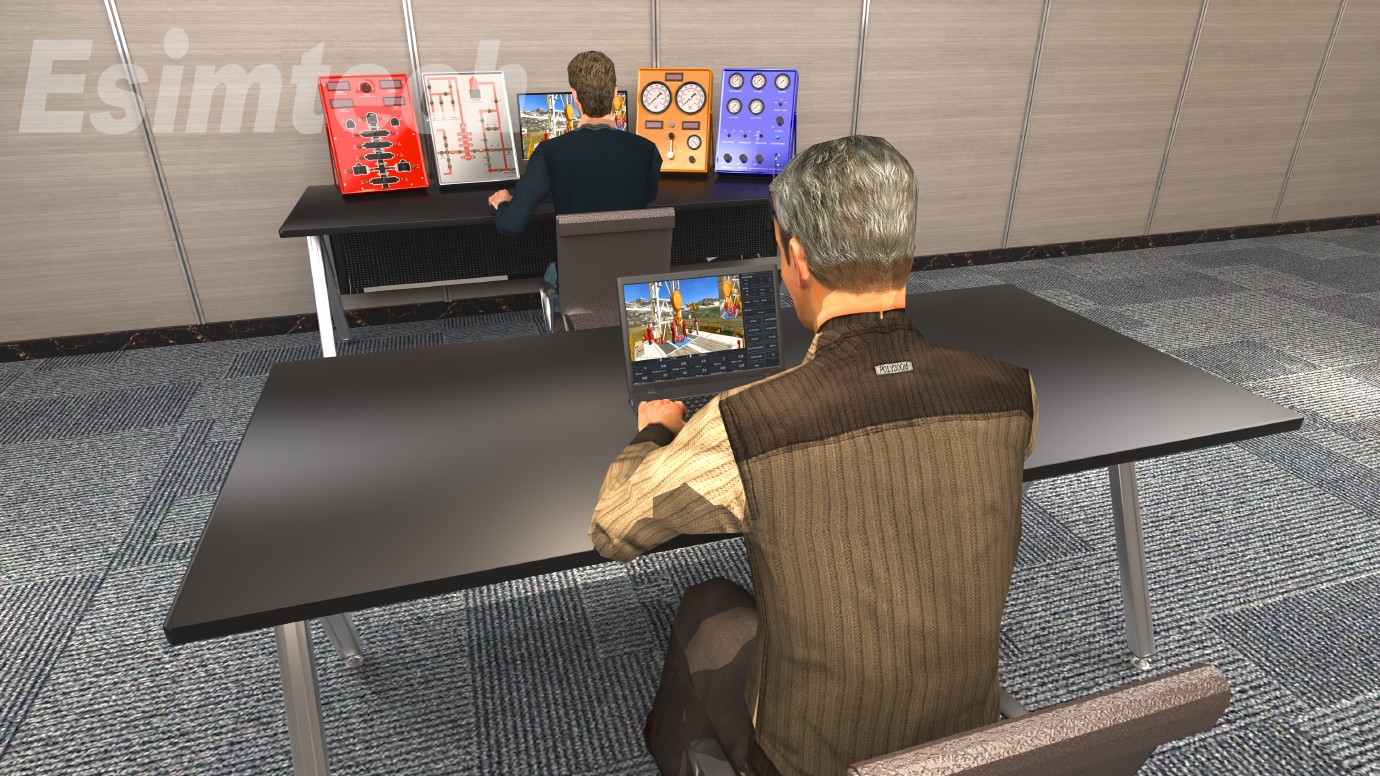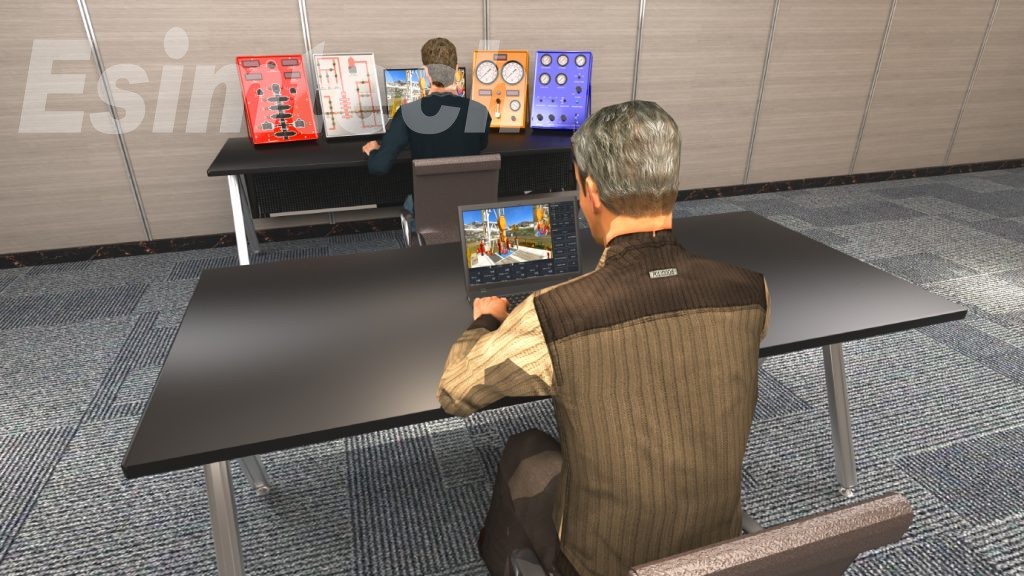 ESIM-PWS3 Portable Workover Simulator
Non-sequence simulation software structure allows no restriction on operation sequence.
Simulate the formation kick according to the parameters change such as well depth, mud density formation pressure, etc.
Operator can record and calculate shut-in tubing pressure and casing pressure at real-time.
Bottom-hole pressure can be adjusted with choke valve during well killing circulation.
Killing speed can be adjusted at any time during well killing.
Killing curves can be generated automatically after well killing.
A portable workover simulation training system is the combination of petroleum engineering and computer technology, virtual realization technology, computer simulation technology.
It is mainly used to train new workers, driller/ assistant driller, drilling technicians and driller supervisors. The training provided by this system can enable trainees to master the basic techniques of shutting in and well killing.
The system adopts a mathematical model to simulate various parameters such as pressure, torque, drilling rate, flow rate, etc., and to reflect the relationships between these parameters so as to reach the same effect as the real drilling operation. 3D animation in real-time makes up an immersive environment for the trainees.
System Features
Actual 3D interactive animation
Lifelike environment noises and voice prompt
Strict mathematic simulation, conforming to real technology demands
Systematic and complete training content, flexible project configuration
Intelligent scoring, fair assessment
Advanced software, friendly interface
Industrial PLC control with high stability
Parameters
| | |
| --- | --- |
| Operation voltage: | 220V 50Hz AC |
| Power consumption: | < 1000 Watt |
| Operating temperature | 0-40 degrees Celsius |
| Display resolution: | 1920*1080 |
| The average working time between malfunction: | ≥5000 hour |
Training Items
1. Shutting in operation
With drilling platform
1) Rotation operation Tripping operation
2) Tripping large diameter tool
3) Barren hole
4) Wireline perforation
Without drilling platform
1) Drilling cement plug operation
2) Tripping operation
3) Tripping large diameter tool
4) Barren hole
5) Wireline perforation
2. Well killing operation
1) Driller's method
2) Engineer's method
3) Reverse circulation driller's method
4) Reverse circulation engineer's method
Portable Workover Simulator Display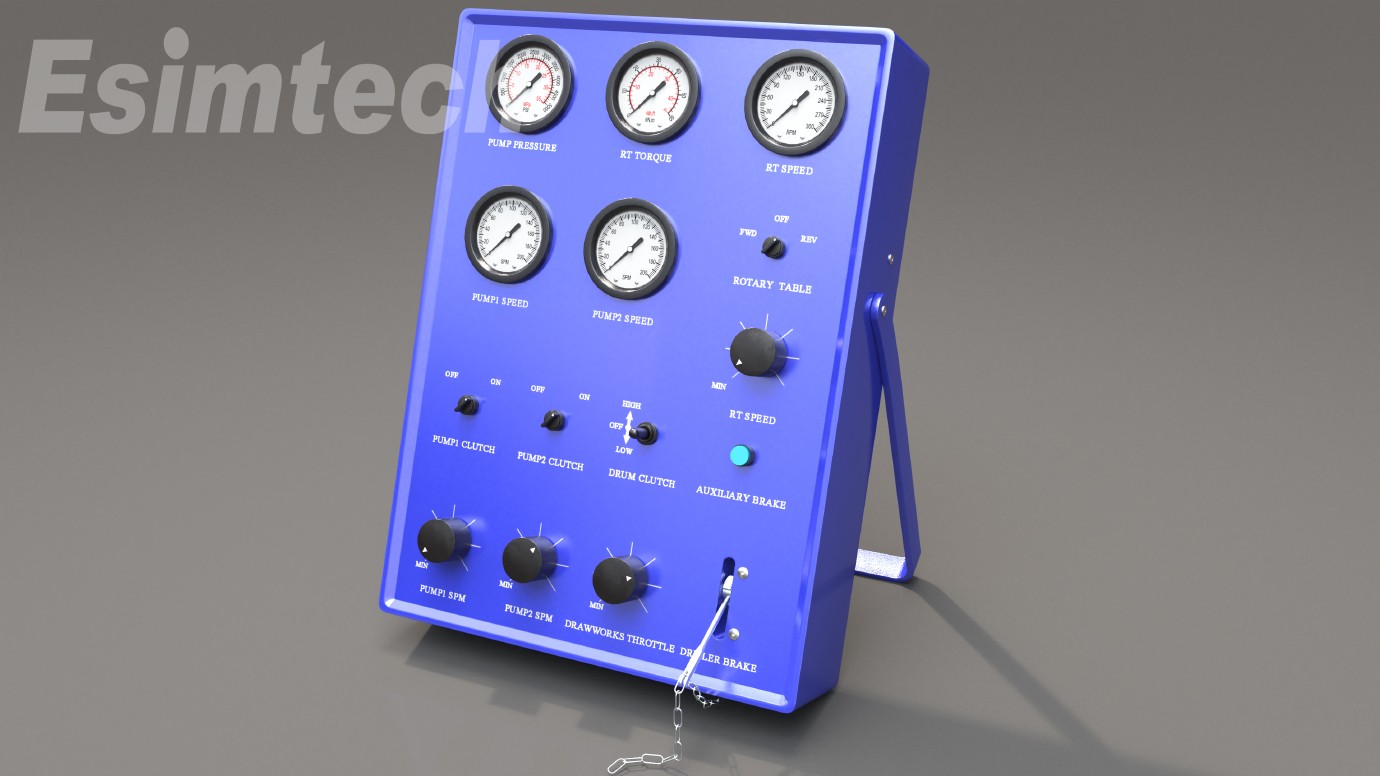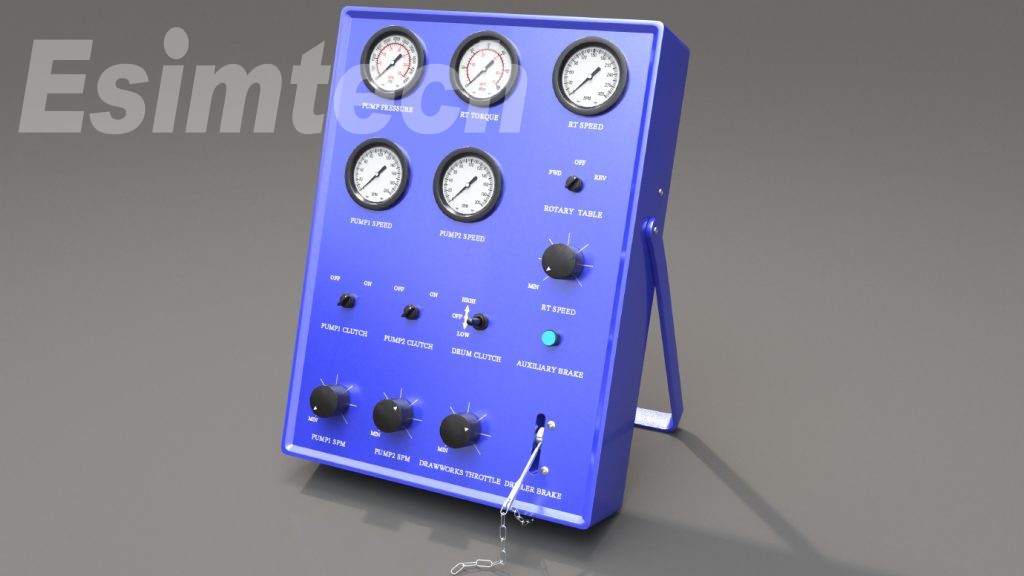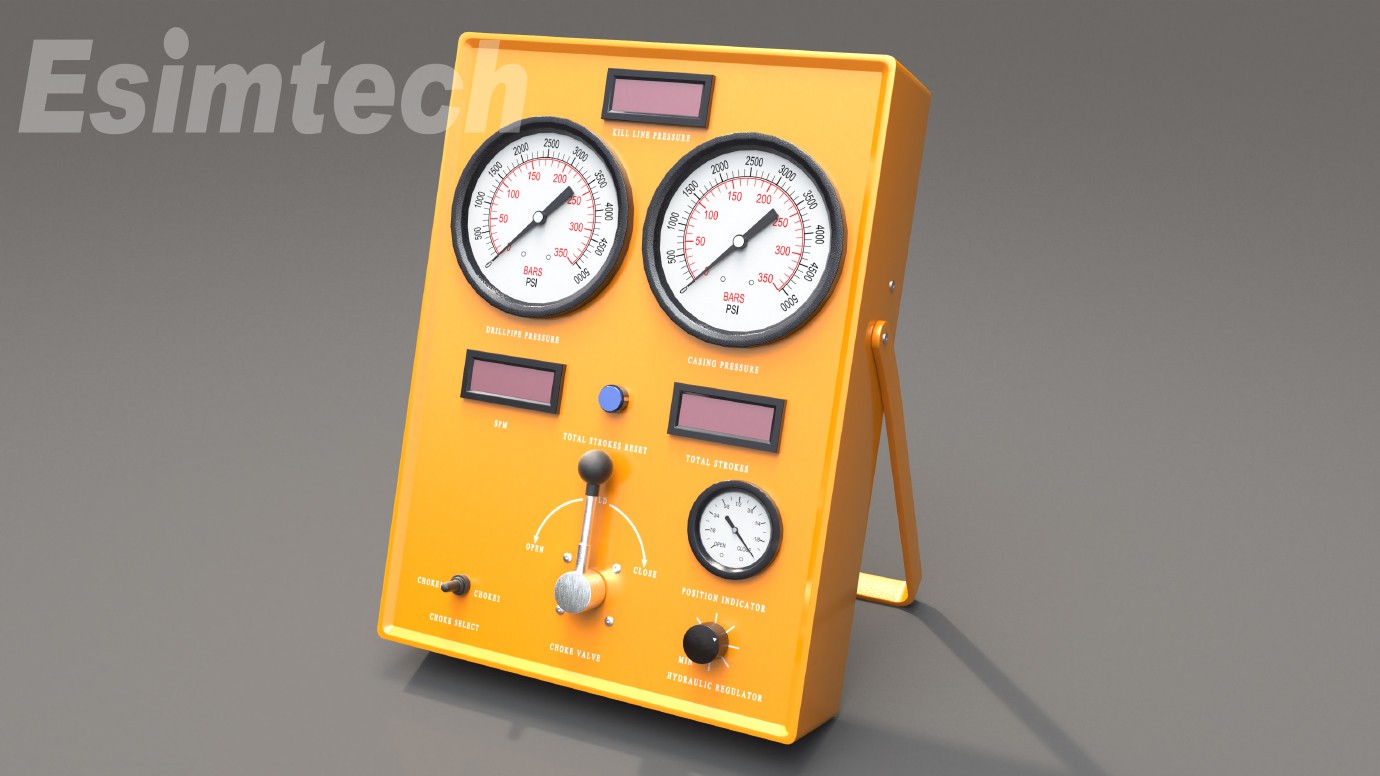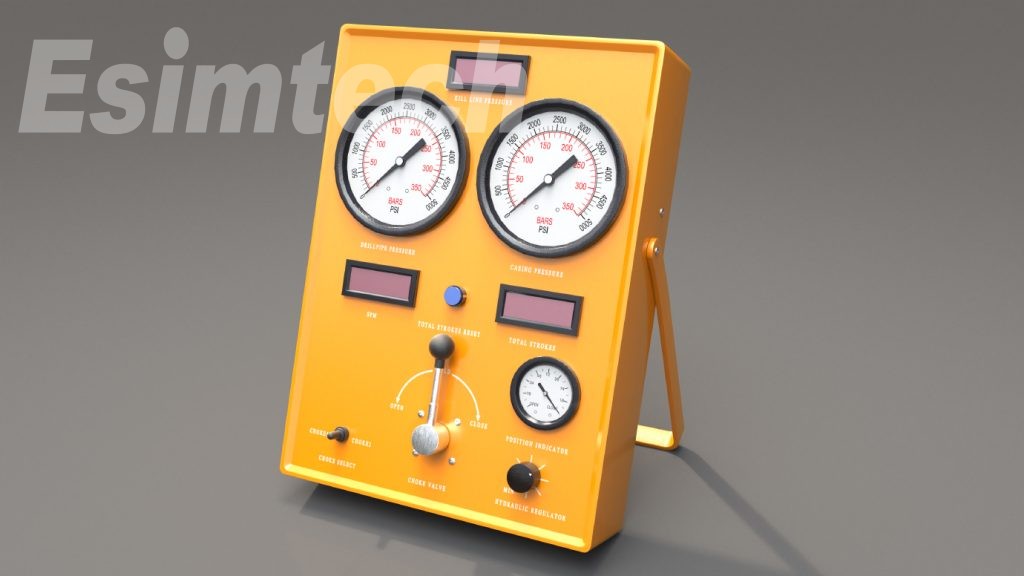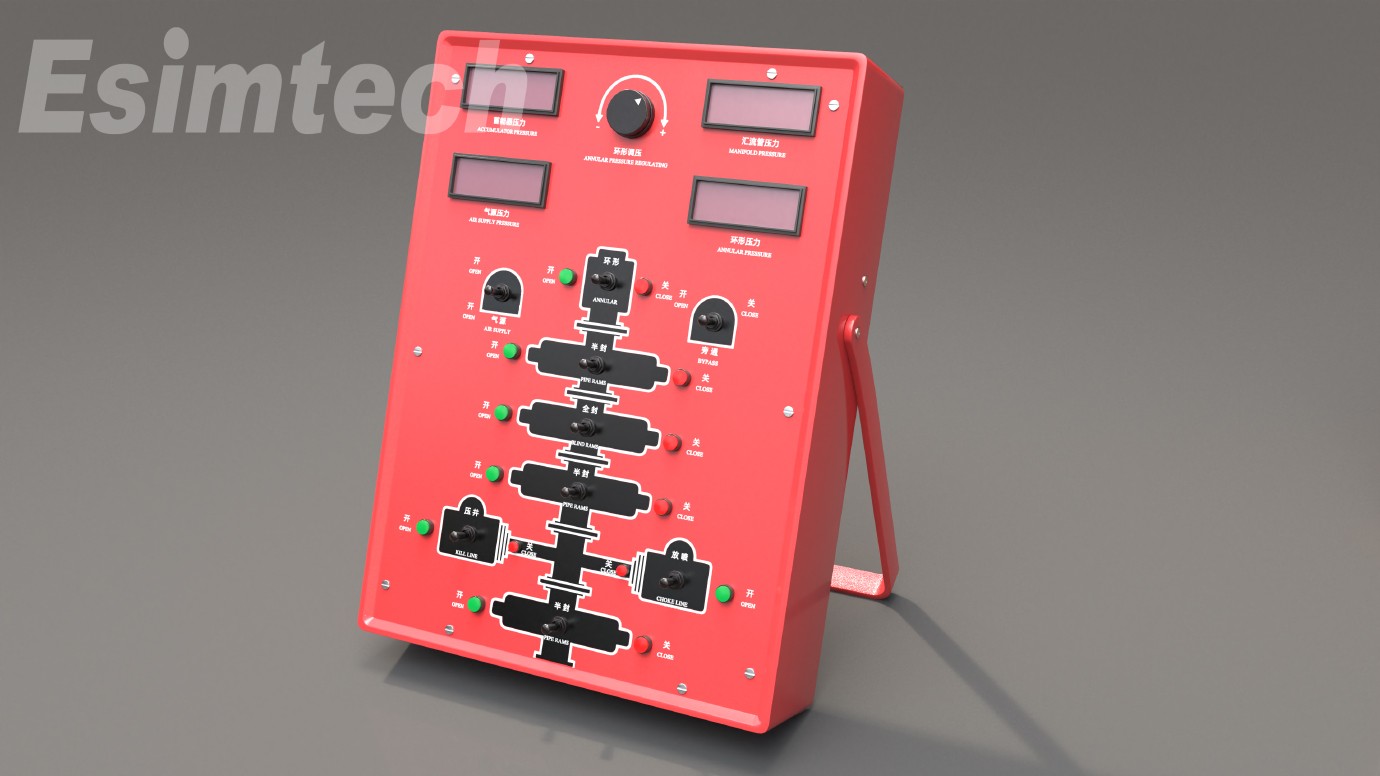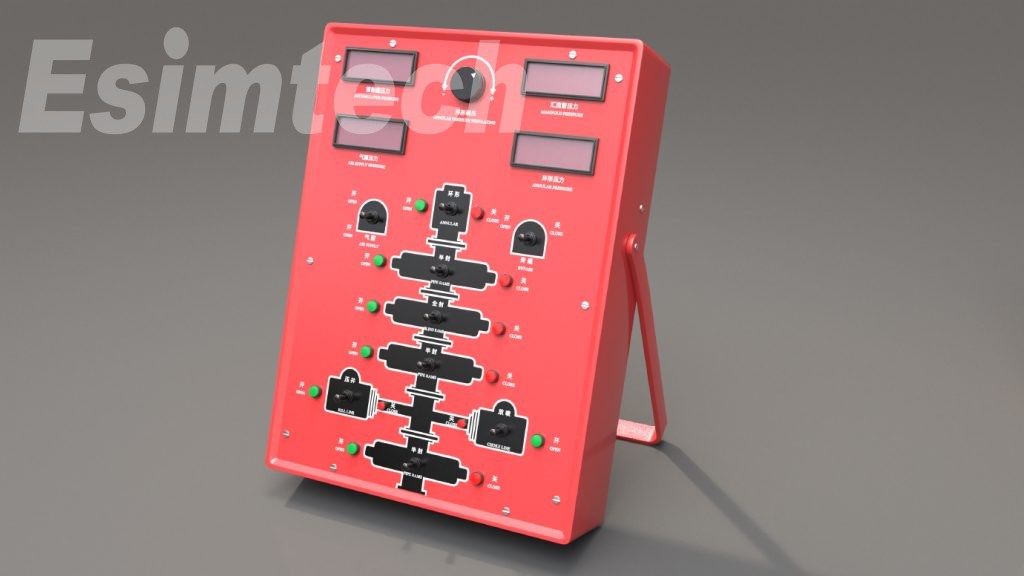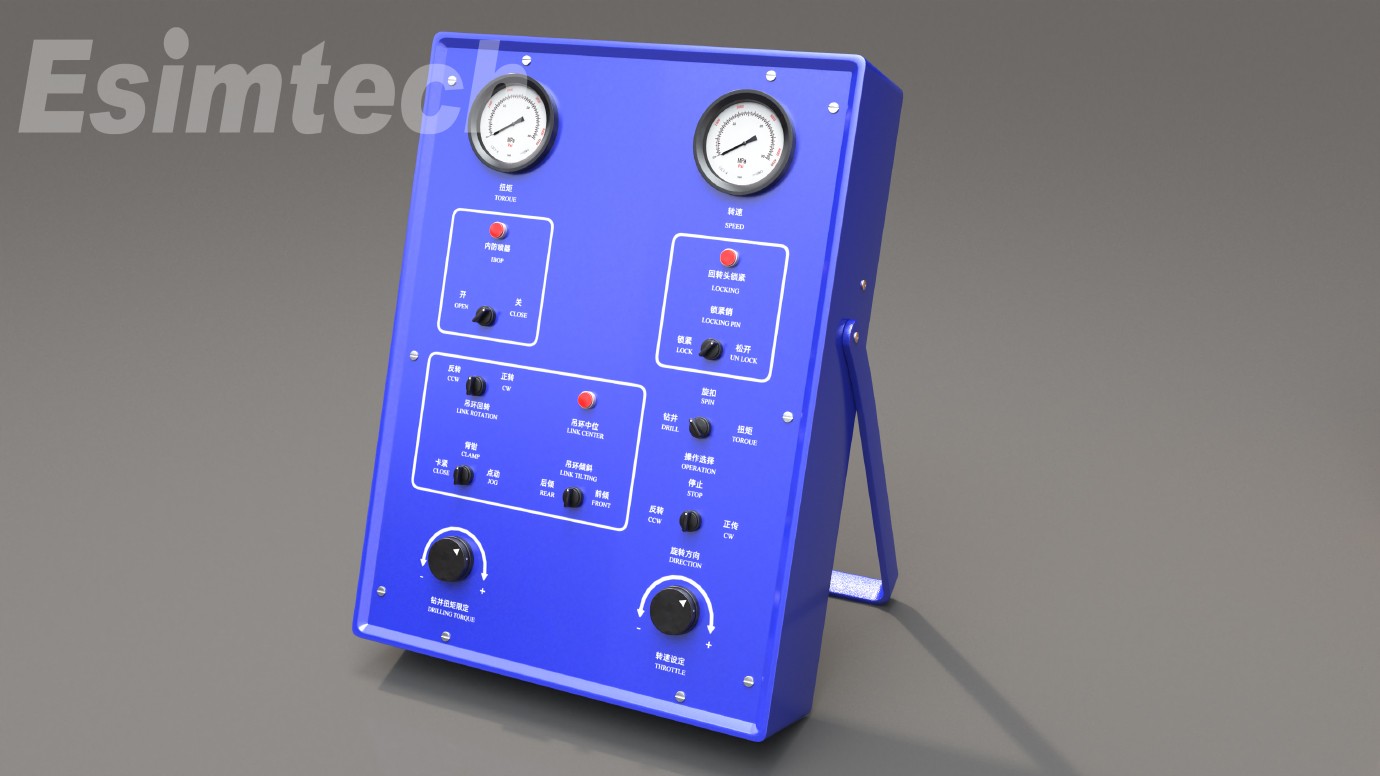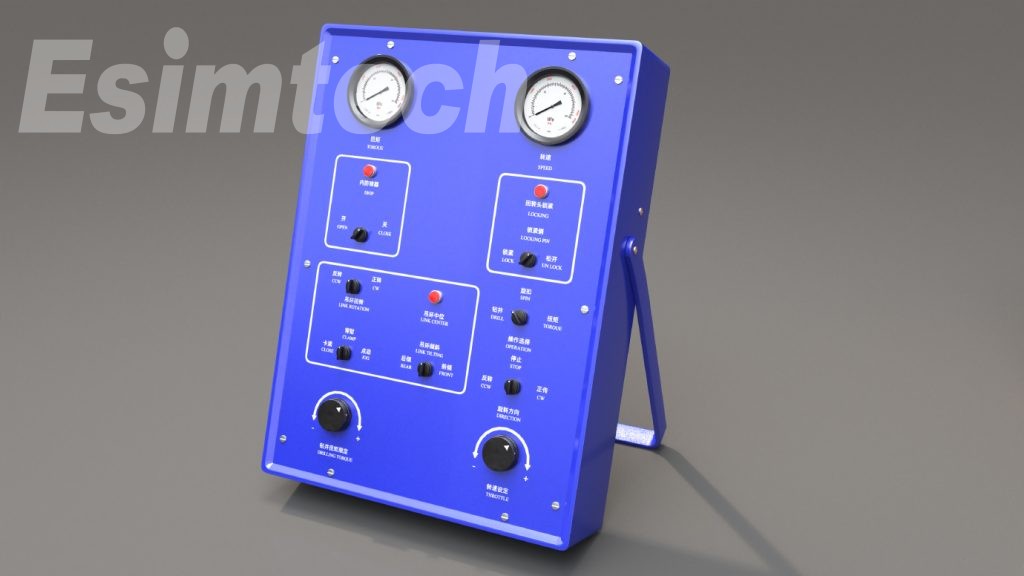 Our Strength
Preciseness
Precise mathematical and physical model
Reliability
Stable and reliable software and hardware
Reality
Highly realistic 3D scene display
F&Q
What well control simulations does this well control simulator cover?
In well control operation, pressure control is very important. How the pressure is controlled? In the well control simulator, various scenes of kick can be simulated, both hard and soft shut-in the procedure can be carried out. Meanwhile, various well-killing methods are provided, such as driller's method, engineer's method, volumetric method, bullheaded, low choke method, standpipe pressure method, etc.
What new petroleum simulations and features are you working on?
Esimtech has been committed in the study and developing petroleum engineering simulation training system for about 30 years, and has a series of independent intellectual property rights. Our simulators are widely used in many training companies with good feedbacks. To keep pace with the international standard and demand, Esimtech is now studying and developing MPD simulator, where some achievement has been reached.
Can this simulator replace the simulators I currently use in my well control training program?
Esimtech drilling and well control simulator has been approved by IADC and IWCF which can be used for common operation training, as well as IWCF and IADC training programs.
---