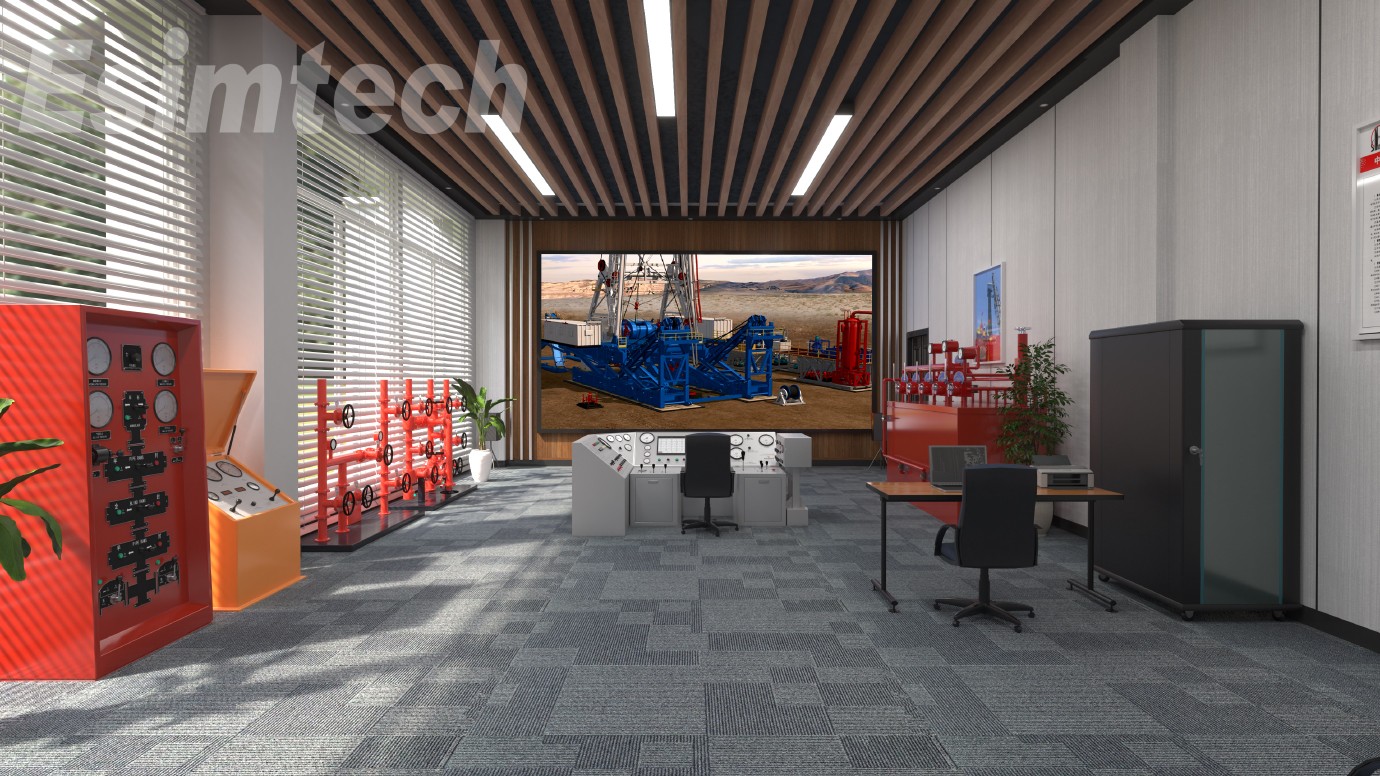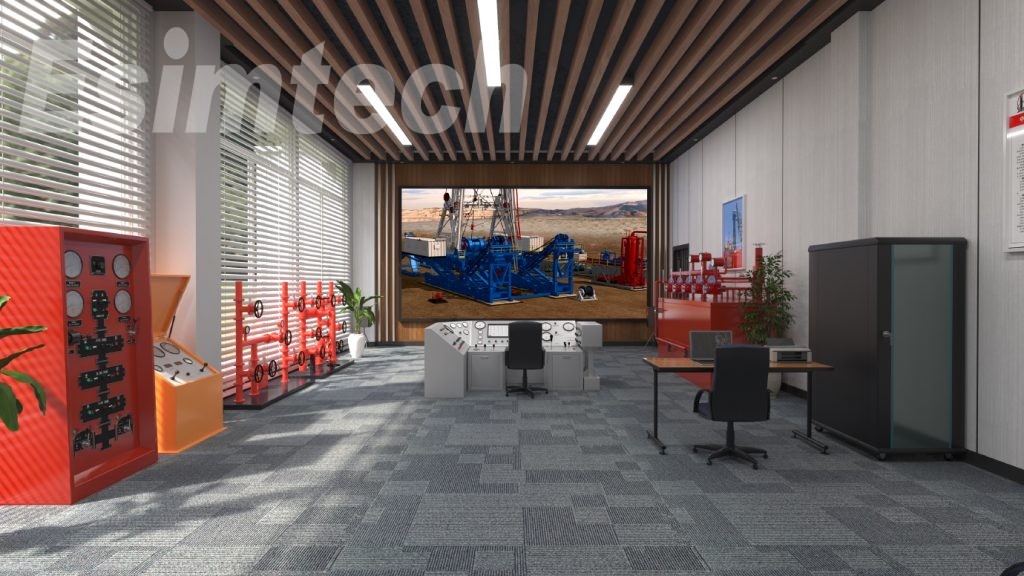 ESIM-FLR2 Land Rig Installation Simulator
The display of the rig installation whole process enables students to master the installing process.
Interactive rig model and 3D animation enables students to master the process of derrick and substructure raising and lowering.
The system enable students to operate hydraulic power equipment and rig controlling system.
Human-machine interaction provides training and testing of land rig installing process.
All the levers, meters and gauges, switches are the same as the real equipment.
Land rig installation simulation training system designed by Esimtech combines the technologies of petroleum engineering, computer technology and virtual reality. This system mainly contains 5 parts such as animation demonstration of rig installation; training on lifting and lowering derrick and pedestal; rig virtual assembly; rig simulation operation and electronic graphics.
It provides training on the installation process of the land rig and the key points, lifting and lowering process of rig derrick and pedestal, rig tripping in and out, drilling, top drive operation, rig structure, the inner structure of important devices, etc.
System Features
HD animation presenting procedure of rig installation
Rig model real-time interaction, 3D animation demonstration
Detailed electronic graphics displaying rig structure
Simulating real rig, the same operation as real equipment
3D animation simulating real visual environment
Parameters
| | |
| --- | --- |
| Operation voltage: | 220V 50Hz AC |
| Power consumption: | < 6000 Watt |
| Operating temperature | 0-30 degrees Celsius |
| Display resolution: | 1920*960 |
| Average working time between malfunction: | ≥5000 hour |


Training Items
Rig installing whole process training operation
Rig installing virtual assembly operation
Rig equipment structure training operation
Raising and lowering operation
(1)Derrick raising operation
(2)Pedestal raising operation
(3)Pedestal lowering operation
(4)Derrick lowering operation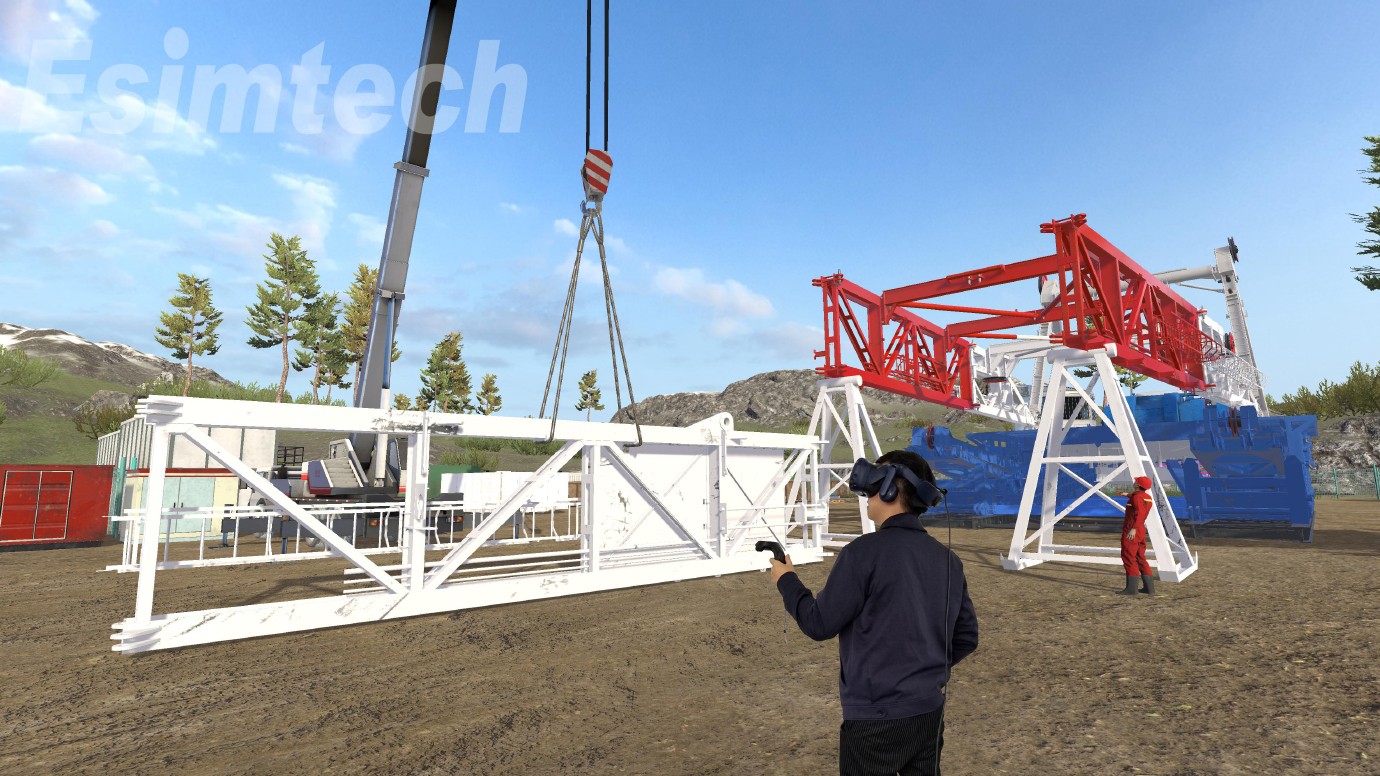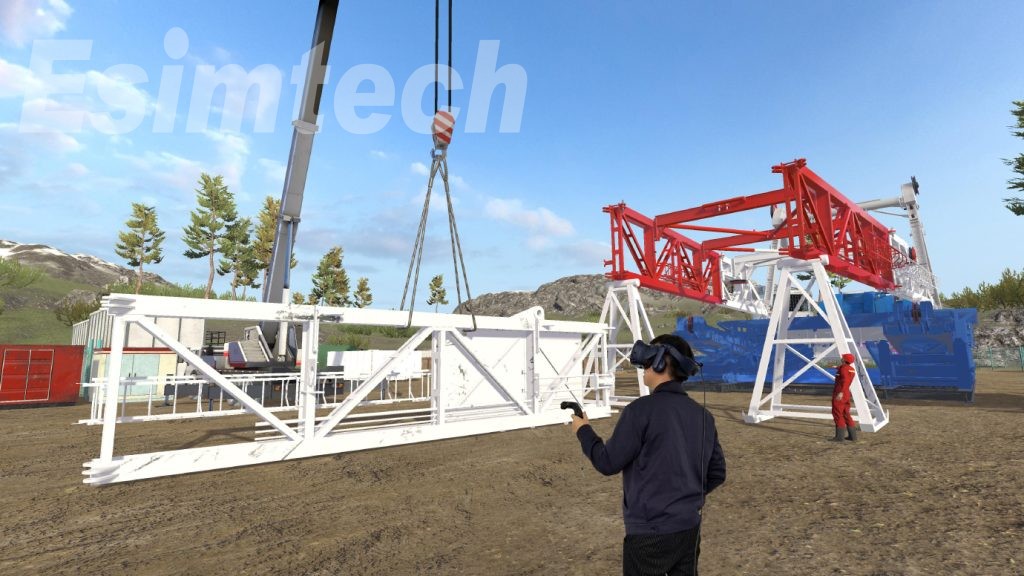 Program Interfaces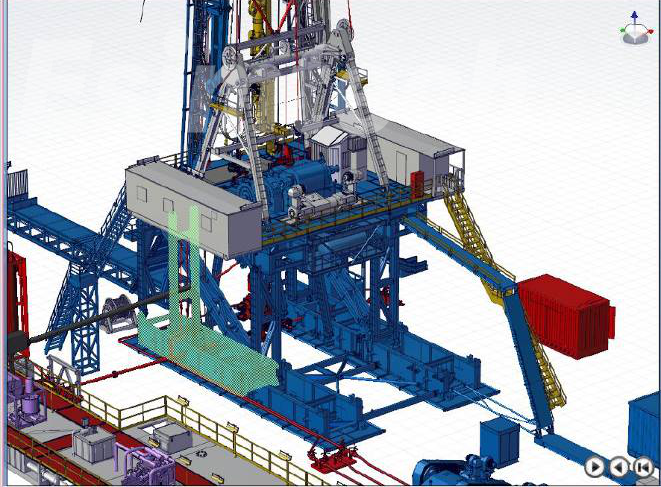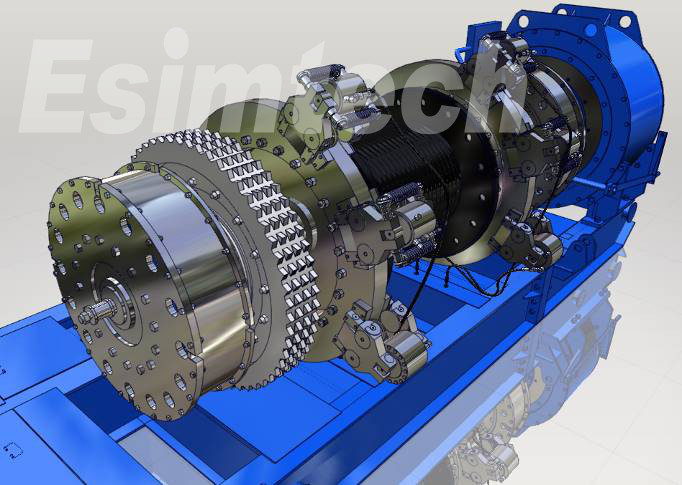 Our strength
Reliability
Stable and reliable software and hardware
Reality
Highly realistic 3D scene display
Service
Timely and considerate after-sale service
F&Q
Why is your simulator better than other simulators I've used in the past?
With the mission of "Assist training, reduce accidents and benefit the society", Esimtech have been doing their best to design, develop and service every simulator. Esimtech simulator has its features as strictness, reliability, realisticness, lifelikeness. Problems and incident playback function enables trainees to experience troubles for any time which helps trainees to better master the skills of judging and handling of common troubles.
Do you have any happy clients or testimonials about your simulator?
"Creating value for customers", which is always emphasized in our company. With this original intention, Esimtech Company develops simulators with high quality, and provide timely and enthusiastic services. For all these years, the products and services provided by Esimtech are highly praised by our customers.
Can you do custom work for my specific rig, company, or field?
Esimtech provides customization service, which is the biggest feature of the company. Esimtech has a strong production team skilled at programming and animation production. Both hardware and software can be customized to comply with the real situation.
How would I get the simulators if I ordered?
The package will be shipped to the customer's facility. If necessary, Esimtech provides onsite installation and training services.
---