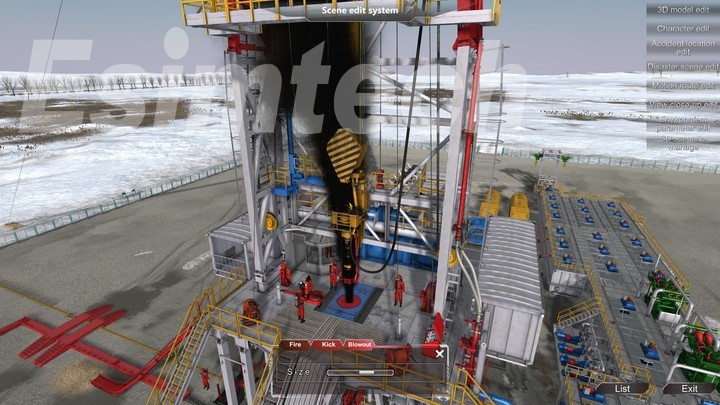 ESIM-DEE1 Drilling Emergency Exercise Simulation Training System
Preciseness
Precise mathematical and physical model
Reliability
Stable and reliable software and hardware
Service
Timely and considerate after-sale service
Drilling emergency exercise virtual simulation platform combining technologies such as 3D simulation, 3D interactive, network communication, etc. establish and realize the simulation and 3D interactive operation of drilling practice scene, equipment and facility, personnel condition, environment condition, an accident occur and progress, and personnel emergency handling process. This system can realize simulation training of emergency handling of typical drilling accidents.
The system offers individual practice as well as multi-person coordination practice, and can evaluate trainees' operation, emergency handling, task completion and relevant knowledge, also show the problem and mistakes in trainees' operation. The system can be used to train emergency handling and rescue for drilling workers.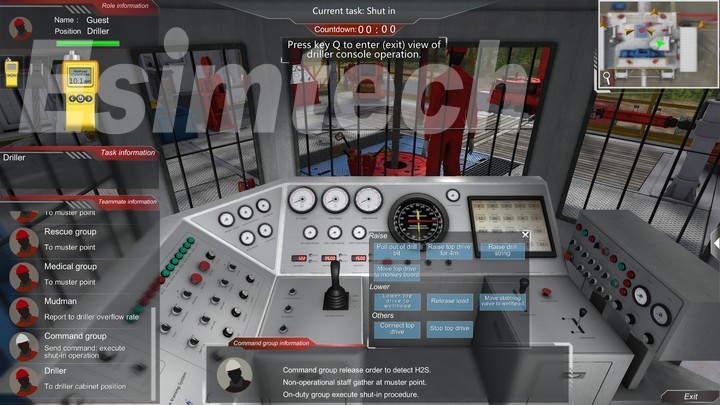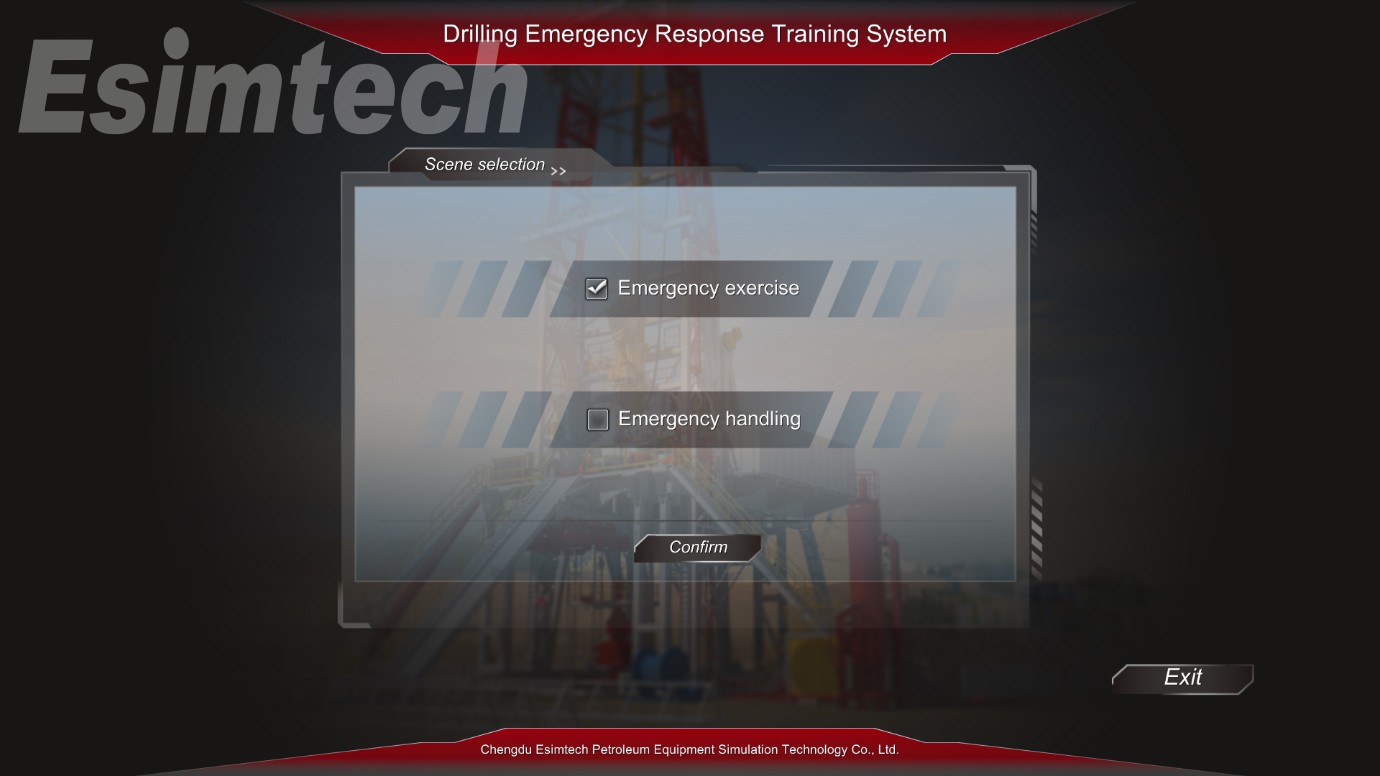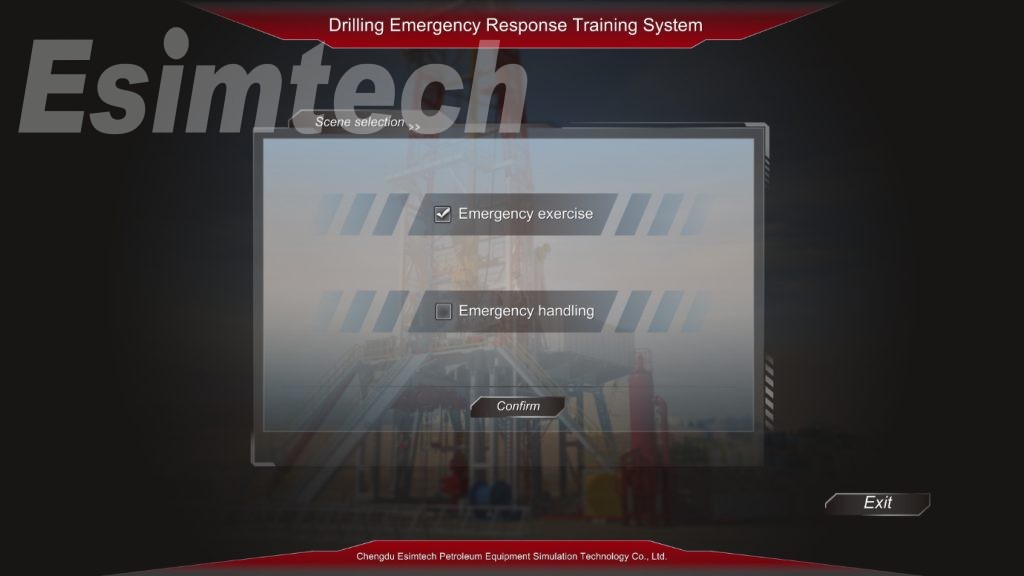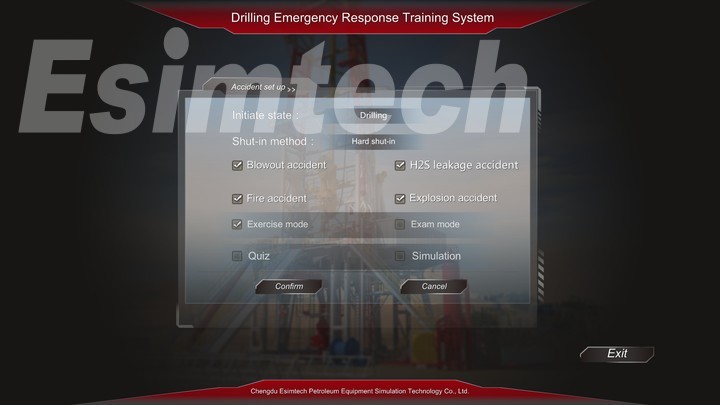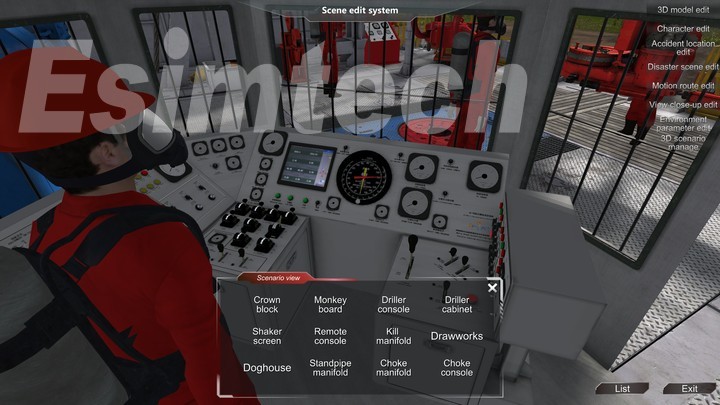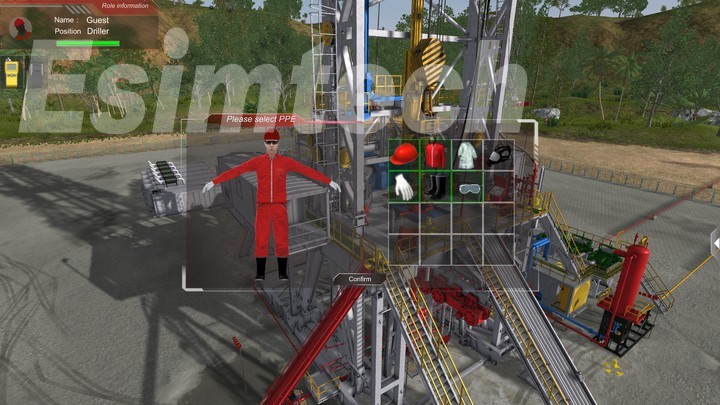 F&Q
Why is the simulator necessary to oil and gas industry?
Since the beginning of the 20th century, simulators have been used in different industries as tools to train and to facilitate the growth of the operators of the machinery. This type of training is, without a doubt, one of the most effective ways to mitigate labor risks, develop skills needed, and increase productivity.
In oil and gas industry, accidents happen from time to time, such as blowout, H2S leakage, fire, explosion, machinery injuries, etc. Working in oil and gas field is of high risk. According to statistics, almost 36% of these accidents were caused by mistake in operation. Sufficient pre-post training is essential. A simulator makes this possible, which provides a virtual training environment, for new staff the get familiar with the working environment, site scene, and operation devices in advance. With the simulator, new staff can also experience the common incidents which may occur in real operation, and learn to judge and handle the emergencies. So that in real work, most of the accidents can be judge or avoid in an early stage, and therefore reduces risks and increase production.
Why is your simulator better than other simulators I've used in the past?
With the mission of "Assist training, reduce accidents and benefit the society", Esimtech have been doing their best to design, develop and service every simulator. Esimtech simulator has its features as strictness, reliability, realisticness, lifelikeness. Problems and incident playback function enable trainees to experience troubles at any time which helps trainees to better master the skills of judging and handling common troubles.
Do you have any happy clients or testimonials about your simulator?
"Creating value for customers", which is always emphasized in our company. With this original intention, Esimtech Company develops simulators with high quality, and provide timely and enthusiastic services. For all these years, the products and services provided by Esimtech are highly praised by our customers.
Do you have any after-sale service?
Esimtech provides lifetime service support via phone, email or fax at no cost. The simulator is under warranty for a period of 12 months, including updates if released during the warranty period.
---