How Much Do You Know About Drilling Simulator
Drilling simulator is completely portable, allowing staff to conduct real-time drilling and well control operations in a safe environment, so as to better prepare for the real situation.
Esmitech is a professional provider of oil and gas simulator. The new ESIM-FCC11 drilling simulator is equipped with a Cyber driller's chair and adopts the latest 3D graphics and modeling software to create an extremely realistic drilling platform, thus providing a highly immersive learning environment.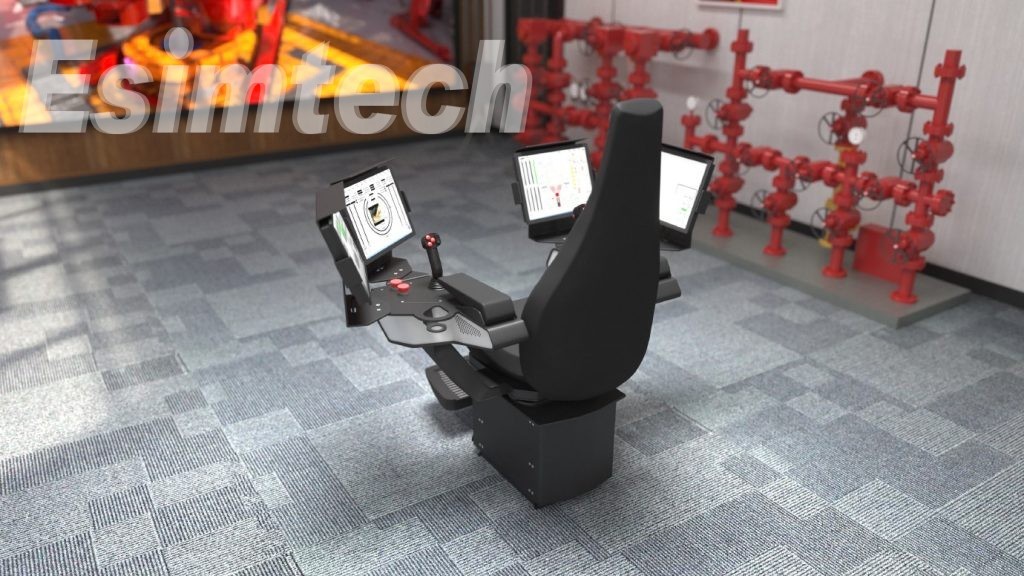 The sophisticated simulation technology can be programmed according to the specific conditions and scenarios of oil wells, enabling personnel to simulate drilling operations in a safe and controllable environment, such as pipe jamming, shock, controlled pressure drilling and BOP landing.
In addition to training for all drilling operations, tripping and well control, the simulator can also provide courses certified by IADC and IWCF. All drilling personnel will benefit from the new simulator, which will be used to train and evaluate the assistant driller, driller, senior team and supervision and management personnel.
Features Of Drilling Simulator
Control console for the drill chair
Mode of nonsequence drilling operation
Creating a training snapshot based on extremely good condition
Full-scale, real-world device operation environment
User-friendly interface
Interactive 3D animation
Voice prompting in real time
Physical-mathematical mode that is advanced and precise
Systematic training content and adaptability
Fair and square scoring, intelligent scoring
Controlling industrial PLCs with high stability and reliability
Realistic sound effects and an alarm system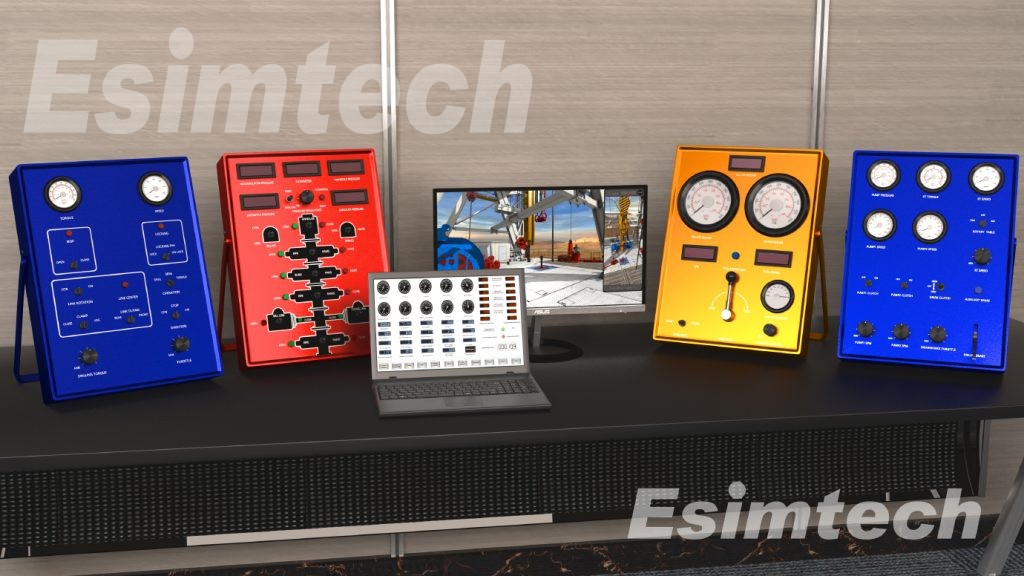 Why Choose Esmitech As Drilling Simulator Provider
The quality of Esmitech drilling simulator is excellent, and the reading of each equipment is like a real drilling rig, which even experienced drilling workers admit. It provides a new and highly skilled workforce to support the changing needs of the global energy industry and help improve global drilling standards.

Reality
Service for displaying highly realistic 3D scenes
After-sales service that is prompt and considerate
Preciseness
A mathematical and physical model that is precise
Reliability
Software and hardware that is stable and dependable
Simulation
The console panel's appearance design, system layout, operation method, and parameter display are identical to the real equipment.

Reasonable Cost
The DS series drilling simulator has established itself as one of the drilling simulator products with the most competitive pricing, the most comprehensive functions, and the best performance, as recognized by the industry both at home and abroad.
IWCF and IADC Member

Esimtech has joined the IADC and IWCF.
The Entire Product Line
Esimtech has created a comprehensive simulation training system for the oil and gas industry, including drilling, well control, logging, oil production, gas production, downhole operations, oil and gas gathering and transportation, fracturing, and acidizing.
Huge Market Share
We now control the majority of the domestic drilling simulation device market and are actively expanding internationally.