What is Well Intervention Simulator?
With the rapid development of science and technology, downhole well intervention technology is gradually improved, which effectively promotes the well intervention industry development. Because the well intervention technology is relatively complex and has a high degree of difficulty, in the actual well intervention process, it is more susceptible to the influence of factors such as the environment, making it difficult to carry out the well intervention work. The related training work is not simple. If we use the well intervention simulator to carry out the training of well intervention operation and well intervention snubbing operation, many difficulties in the training work can be solved. Below we will introduce several well intervention simulators produced by Esimtech in detail.
What is Well Intervention?
Well intervention refers to an operation of oil drilling and subsequent oil well maintenance. It is a maintenance and maintenance measure taken to ensure the smooth use of oil wells.
What is Well Intervention Snubbing Operation?
Using special well intervention equipment, under the condition of pressure on the wellhead of oil, gas, and water wells, it is a downhole operation technology to implement pipe and rod tripping, wellbore repair, and production stimulation measures.
What is the Significance of the Well Intervention Snubbing Operation?
Protect oil and gas formations
Protective sleeve
Improve single-well production
Ensure construction safety and environmental protection
The well intervention snubbing operation solves the technical problems in the well intervention process of oilfield development and is a leap forward in the well intervention technology.
5 Types of Well Intervention Simulator
Snubbing Simulator (MR)
Snubbing simulator (MR) combines full-size drilling snubbing simulator with VR technology. Enable trainees to complete training items such as running and pulling tubing, tools, etc. in a training environment that combines virtual and reality, and master basic forced tripping operations and common forced tripping technical processes.
ESIM-FCT1L Full Size Coiled Tubing Simulator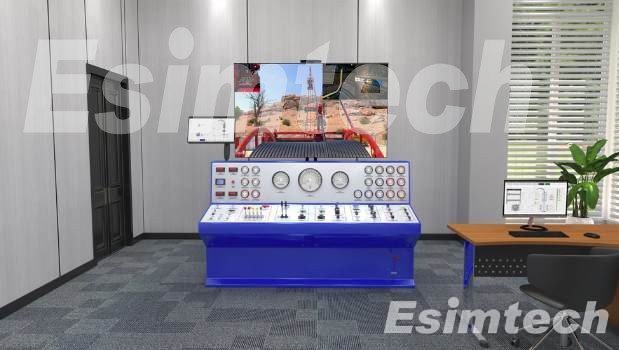 ESIM-FCT1L Full Size Coiled Tubing Simulator is equipped with an operation console and displays the operation scene through 3D animation. And you can freely set related parameters and operation sequences. The simulator is capable of training on well intervention, well logging, stimulation, drilling, accident handling, etc.
ESIM-PSS2 Portable Snubbing Simulator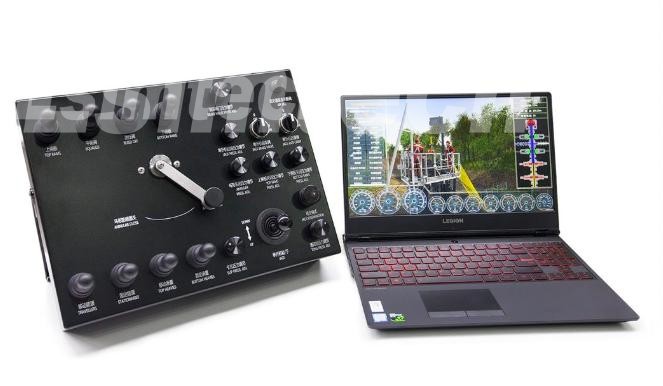 The parameter settings and panel layout of the ESIM-PSS2 Portable Snubbing Simulator are the same as those of the actual equipment, similar to the device on-site.
Through the operation process designed according to the actual program, 3D interactive animation, and realistic sound simulation, it provides training for forced tripping technicians in oilfields.
ESIM-FSS2 Full Size Snubbing Simulator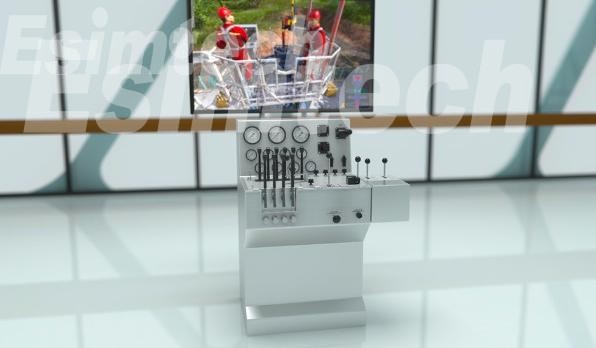 ESIM-FSS2 Full Size Snubbing Simulator presents downhole tool movement through 3D animation and provides training operations such as pulling and running tubing, tools, etc.
The Snubbing Simulator combines petroleum engineering technology, computer technology, virtual reality technology, and realistic environmental sound effects to enable trainees to be trained in an immersive environment.
ESIM-PCT1 Portable Coiled Tubing Simulator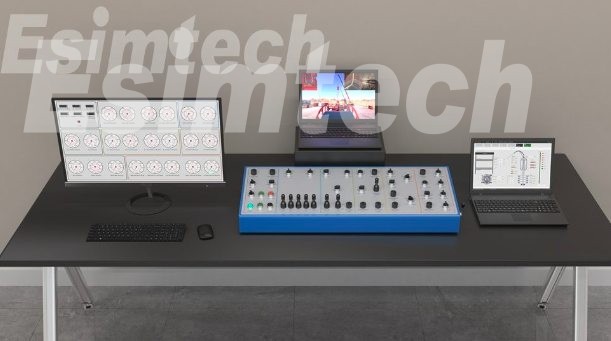 ESIM-PCT1 Portable Coiled Tubing Simulator provides training items such as drilling bridge plug, sand-washing, fluid flowing by gas-lift, problem treatment, etc. It is mainly used to train new staff, coiled tubing operators, coiled tubing operation team leaders, and more.
The simulator can solve basic methods of operating coiled tubing, common technology processes of coiled tubing operation, common troubles and problems by combining accurate mathematical models and physical models, highly realistic 3D scene display, computer network technology, and customized software and hardware treatment, etc. and other issues.
Esimtech has developed relevant training simulation systems for petroleum engineering industries such as snubbing operations, drilling, well control, logging, oil production, gas production, downhole operations, oil and gas gathering and transportation, fracturing and acidizing, drilling rig installation, and coiled tubing. You can contact us for more products and knowledge.