Traditional Drilling Training VS Online Drilling Simulation Training System
Traditional Drilling Vocational Training
We all know that the oil industry is developing rapidly. In oil production, safety has always been essential. Therefore, the quality of employees is very important, which can affect the efficiency and safety of oil companies. Therefore, the oil industry has high requirements for employees' ability and safety awareness.
Traditional Offline Training Has Certain Limitations
1. The effect of offline vocational training mainly depends on teachers. However, the level of different teachers may vary, and there is no clear and unified evaluation standard for the training process.
2. Traditional training methods are more challenging to achieve for related dangerous operations or some advanced training without experimental conditions.
Due to the limitations of traditional drilling training and the impact of the epidemic, there are more inconveniences. We can learn about drilling training simulation systems.
What is an Emulator?
Emulators or simulators, software made according to this principle, is also called simulation programs. It refers to the program that simulates the function of the hardware processor and the instruction system mainly through software so that the computer or other multimedia platforms (handheld computers, mobile phones) can run the software on other platforms.
Due to the limitations of traditional training, we have been paying attention to the development of online training for petroleum occupations and are committed to helping major drilling training centres or petroleum colleges complete training tasks under different conditions.
Esimtech has developed an online drilling simulation training system by conducting research on online training. At the same time, through an in-depth understanding of the training needs of IADC and IWCF, we are committed to creating a fully functional online drilling simulation training system.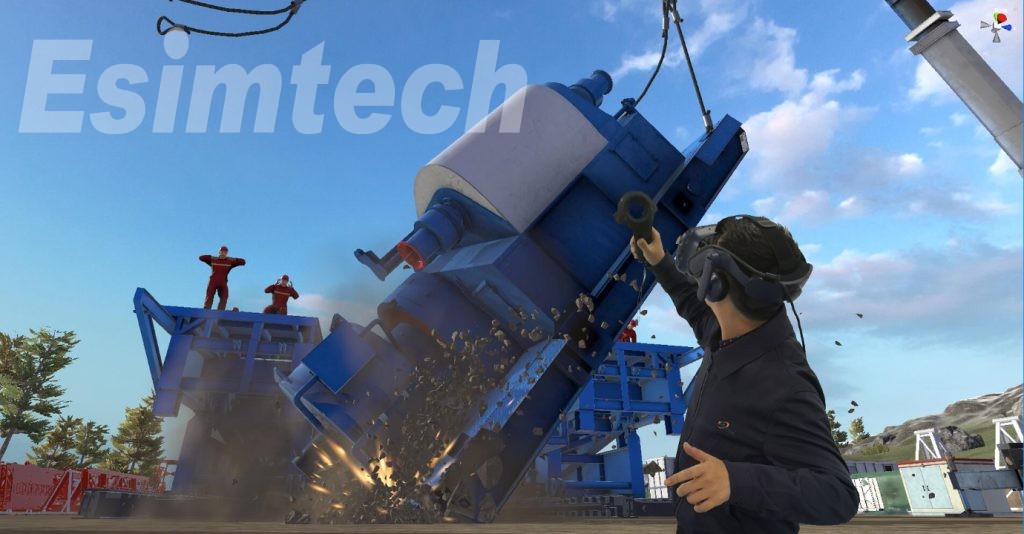 What is a Drilling Simulator?
A drilling simulator is a new training method developed through the concept of virtual manufacturing technology, based on modern computer control technology, computer graphics technology, computer simulation technology, and computer network technology, combined with the actual technology of drilling engineering. It changes the traditional drilling training method and can provide users with the simulation of the operation process of drilling, tripping, well control, drilling accidents and complex situation processing. The training assessment provides a teacher scoring system, which solves the technical problems that cannot be solved objectively in the traditional training process.
The drilling simulator cooperates with three-dimensional interactive equipment through VR virtual reality technology, which can simulate the well site environment, equipment and facilities, and workflow, as well as the formation structure, wellbore trajectory, drilling targets and other objects that are prone to deviations when observed with the naked eye. The display effect is accurate, intuitive and diverse.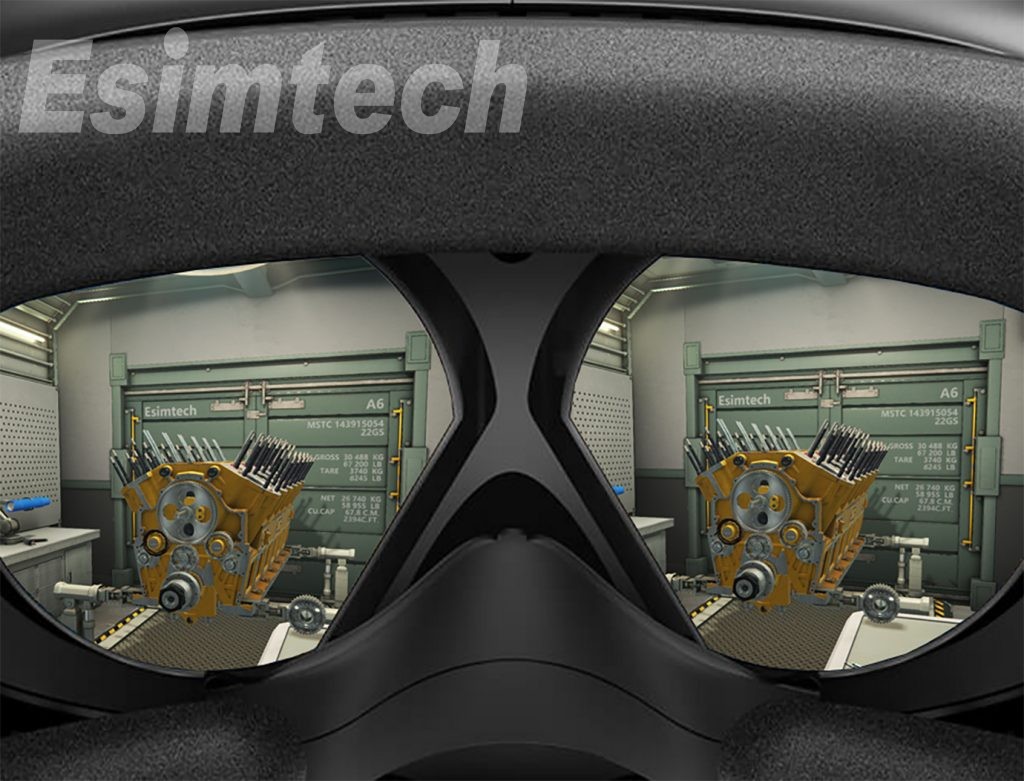 Advantages of Drilling Simulator:
1. Compared with traditional training methods, it is not limited by time and space.
2. It is convenient for teachers to carry out one-to-many training
3. Support personal practice and review after class
With the support of virtual reality technology, the ideal virtual environment can make the trainees in the realistic environment of the training project objects, and it is difficult to distinguish the true from the false. Moreover, virtual reality technology can carry out personalized education and training according to the foundation and ability of different students. This is not possible with traditional training methods.
Although online training has many advantages that cannot be ignored, offline training is also particularly irreplaceable, and the two should be complementary.
Conclusion
We have obtained a number of domestic and international patents and have become members of IADC and IWCF. Esimtech can provide drilling simulation training systems related to drilling and well control simulators, emergency exercise simulators, etc. If you want to learn more about the knowledge and products in detail, we can provide you with a special explanation. If you need it, please feel free to contact us.
Related Products